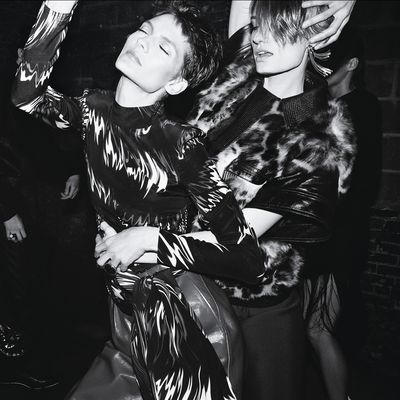 Photo: Courtesy of Givenchy
Imagine being given a set of GPS coordinates and a dress code to the most exclusive, hidden party you could possibly attend. That's the idea behind Givenchy's new fall/winter campaign. Shot by Steven Meisel and appropriately titled, "Night Noir" the ads consist of black-and-white images of dancing models and couples caught in a moment. It's a cool underground scene that's a nod to Berlin in the mid-'80s, though technically it could also be anywhere — Givenchy decided to leave the actual location a mystery.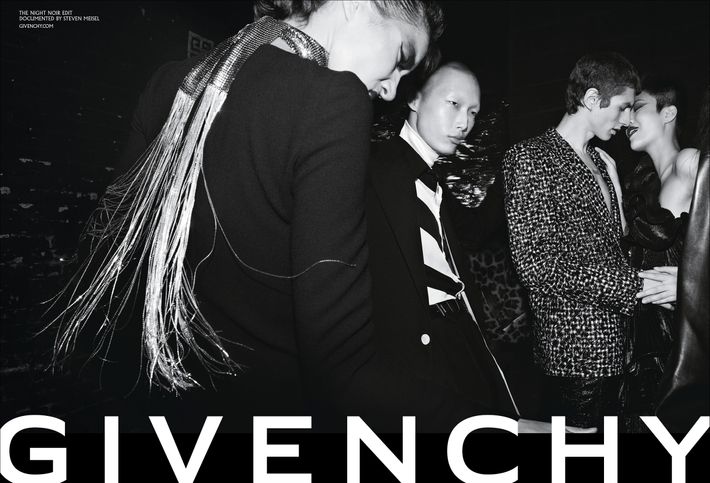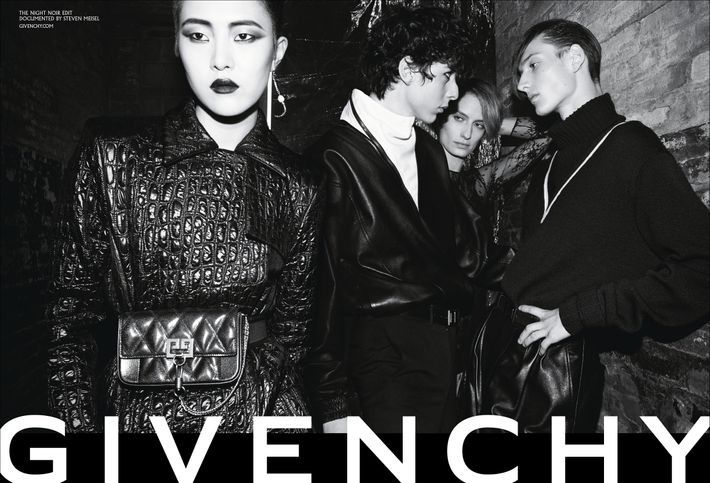 This is Clare Waight Keller's third collection for Givenchy and her first to not include a cat cameo. Her debut was a video where models played with cute cats and her spring/summer ads were shot inside a stylish haunted house that included a creepy cat wandering the halls.
To complement the images, there's also a video with plenty of strobe lights, the pulsing beat of an underground club, and the spliced voice of a GPS speaking in a half dozen different languages. As the party goers dance, everyone slowly pairs off and leaves the club to continue their night elsewhere. "I wanted to capture the reality of the modern couple in all its diversity: amid a bustling scene or on a crowded dance floor, these urban characters always manage to find each other and flock together in the dark," said Keller.
Watch the clip below.