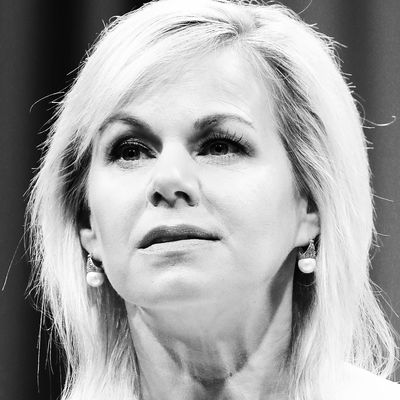 Gretchen Carlson.
Photo: Paul Morigi/Getty Images for Fortune
It was announced on Thursday that President Donald Trump hired former Fox News co-president Bill Shine to serve as the latest White House director of communications. Shine had long been accused of enabling and covering up ex-CEO Roger Ailes's sexual harassment — so Ailes accuser and former Fox News anchor Gretchen Carlson has some thoughts on his West Wing appointment.
"This …. on the 2 year anniversary eve of filing my harassment lawsuit; giving women a voice, letting them know you can be believed, launching a national movement to stand up and speak up and say enough is enough," Carlson tweeted on Thursday, alongside a link to a Daily Beast report on Shine's new position. She added, "Life … works in mysterious ways. #BeFierce."
As stated in her tweet, Carlson filed a lawsuit against Fox News and Ailes in July 2016, alleging she was fired because she refused to succumb to his sexual advances. According to the lawsuit, Ailes allegedly told the former Fox & Friends co-host,"I think you and I should have had a sexual relationship a long time ago and then you'd be good and better and I'd be good and better. Sometimes, problems are easier to solve that way."
Other lawsuits have accused Shine of allowing sexual harassment to occur at the network — and refusing to use his power to stop it. Ex-host Andrea Tantaros named him in a lawsuit alleging she was hit with a smear campaign after reporting harassment by Ailes and former host Bill O'Reilly. Former Fox News booker Laurie Luhn also claims Shine played a role in her abusive relationship with Roger Ailes.
Carlson eventually settled her lawsuit against Ailes for $20 million, with part of the settlement also including an apology from 21st Century Fox: "We sincerely regret and apologize for the fact that Gretchen was not treated with the respect and dignity that she and all our colleagues deserve." Carlson later said in a statement, "I am gratified that 21st Century Fox took decisive action after I filed my complaint. I want to thank all the brave women who came forward to tell their own stories and the many people across the country who embraced and supported me."