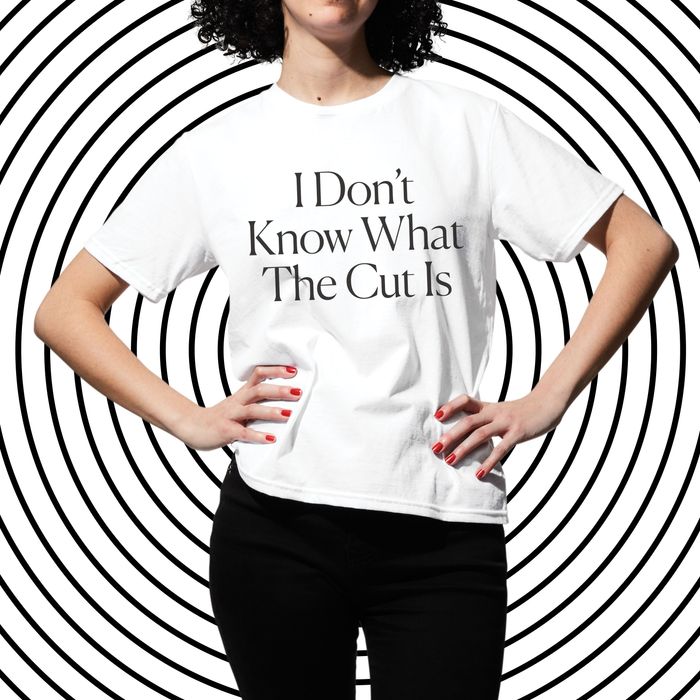 As promised, new and timely slogans that we're thinking about a lot will be added to the Cut Shop each week. Here's our latest addition!
Do you know what the Cut is? You've made it this far, so we hope the answer is at least a "maybe?" In an interview with The New York Times Magazine, published this week, Gwyneth Paltrow said she had never heard of us. "I don't know what the Cut is," she told interviewer Taffy Brodesser-Akner, verbatim.
Everyone knows that the best way to show someone who you are is to wear your identity on a graphic T-shirt. So, Gwyneth, allow us to reintroduce ourselves. If you're reading this (which you aren't), what's your size?
See all the Cut Shop T-shirts, here.