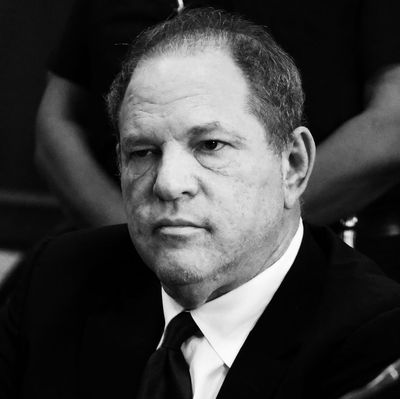 Harvey Weinstein.
Photo: Jefferson Siegel/Getty Images
Harvey Weinstein has been accused of sexually harassing and/or assaulting dozens of women. He is currently facing charges of rape and predatory sexual assault against three of those women — charges which could send him to prison for the rest of his life. But according to his lawyer, that hasn't stopped him from reviewing potential movie scripts, "Page Six" reports.
"Despite what you may find to be his flaws, he is a brilliant maker of movies," the disgraced producer's lawyer said after he appeared in court for allegedly assaulting a woman in 2006. He added, "He is reviewing scripts and trying to pursue additional projects in the future."
According to Fox News correspondent Bryan Llenas, his attorney also said that Weinstein, who is currently free on $1 million bail, is working as a paralegal on his own case.
Last week, a Manhattan grand jury amended the indictment against Weinstein to include three additional charges, including predatory sexual assault, a change that New York Times reporter Jodi Kantor explained could represent "a major shift in the case."
Prosecutors are currently pushing for Weinstein to be placed under house arrest at his home in Connecticut. His next court date is scheduled for September.