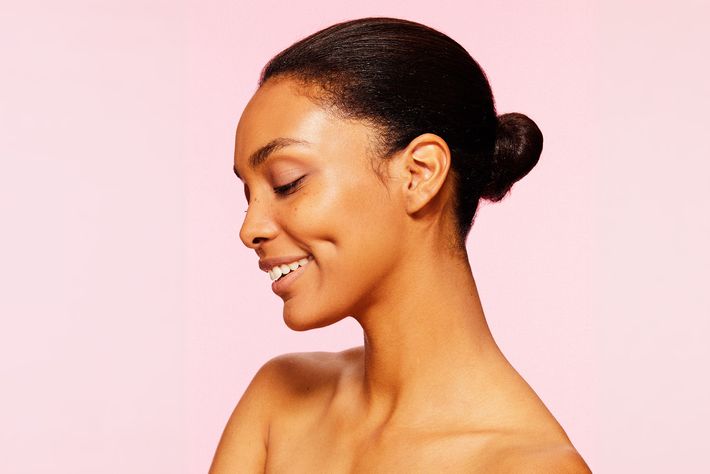 We've said it before, and we'll say it again: Skincare is having a moment. And from product newbies to people who've progressed to sheet-masking in public, we're all in the quest for fresh, healthy-looking, incredibly glowy skin together.
Both fortunately and unfortunately, this skincare moment means there's an abundance of advice today—from well-meaning friends to popular Instagram accounts to the 600,000-strong "Skincare Addiction" Subreddit. And that can make it confusing to feel absolutely sure you're treating your complexion right. So for the definitive word on application rituals, we turned to the team behind Shiseido's newly revamped Ultimune Power Infusing Concentrate, a bestseller designed to help strengthen skin and defend against visible signs of aging. (A highlight in the new formula: an addition the brand calls ImuGeneration Technology™, with antioxidant-rich, trendy reishi mushroom and iris root extracts, intended to boost resiliency.)
Ultimune goes on right after cleanser and works as a pre-treatment, helping boost the benefits of moisturizer or another serum. Continue on for quick techniques that can start your routine off right, and to see how Ultimune fits into Shiseido's simple three-step routine.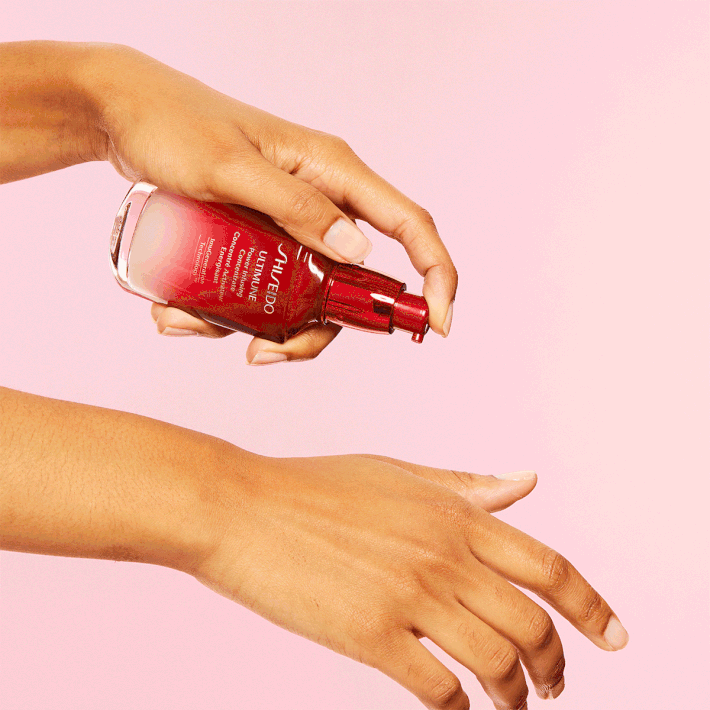 A universal question when applying product: "How much should I use?" With Ultimune, pump twice to dispense two small dots onto the back of your hand. Spread the product just slightly with your fingers, warming it before applying to your face. Use it every morning and night–before any other serums and moisturizer. Ultimune has a super-silky liquid texture, and as a rule, you should apply skincare products in order of increasing thickness.
Apply in Small-to-Big Loops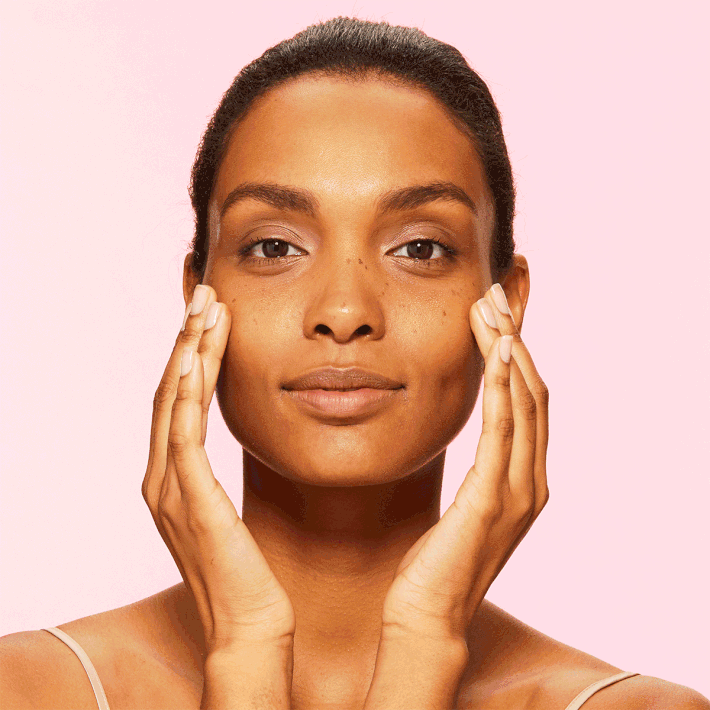 To give yourself a mini-facial moment, Shiseido recommends a quick massage technique. Using your weakest two fingers on each hand–middle and ring–gently stroke on the product in small circles. First, loop around your nose, upper brow area, and cheeks. Then, take the same loop bigger–from forehead to cheekbones, ending at the chin. Bonus: Ultimune contains subtle scents of rose, lotus, and green florals, so it's perfect when you need some #selfcare.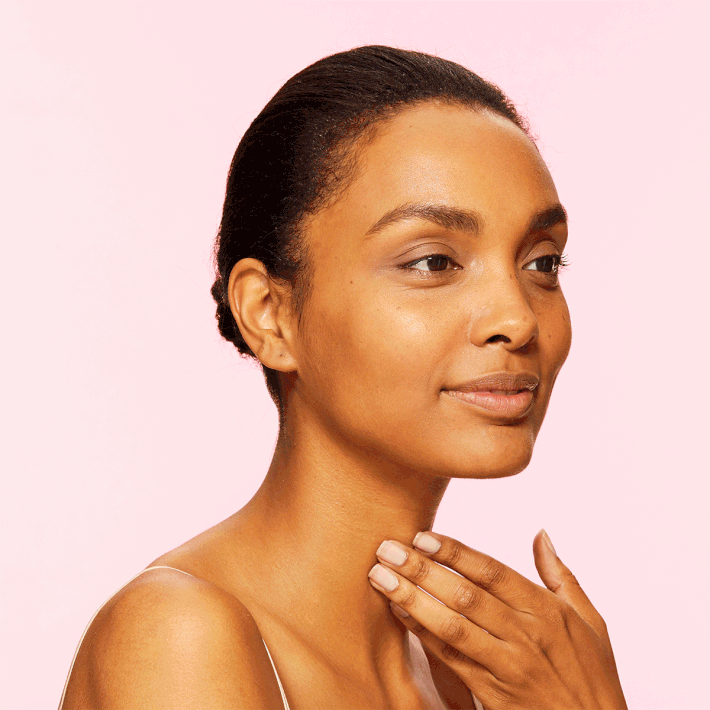 Even skincare evangelists sometimes forget that the neck and jawline can benefit from face-focused products like serum. Using your middle and ring fingers again, alternate hands as you sweep on Ultimune in an upward motion. The new, dewier formula sinks in quickly for a lasting silky feeling.
Now that you know how to put Ultimune to use, here's how to fit it into your essential skincare routine, according to Shiseido experts. Take this ritual, and make it your own.
1. Strengthen: Apply Ultimune immediately after you cleanse, as it'll help prep your skin for the rest of your products.
2. Repair: Choose a moisturizer based on your main skin concern. Shiseido has brightening formulas, anti-aging lines, and special moisturizers for extra hydration. And don't forget eye cream, morning and evening.
3. Protect: You already know how important wearing daily SPF is, but since the sun is one of the leading culprits of skin damage and unwanted signs of aging, it bears repeating.
This is paid content produced for an advertiser by New York Brand Studio. The editorial staff of The Cut did not play a role in its creation.