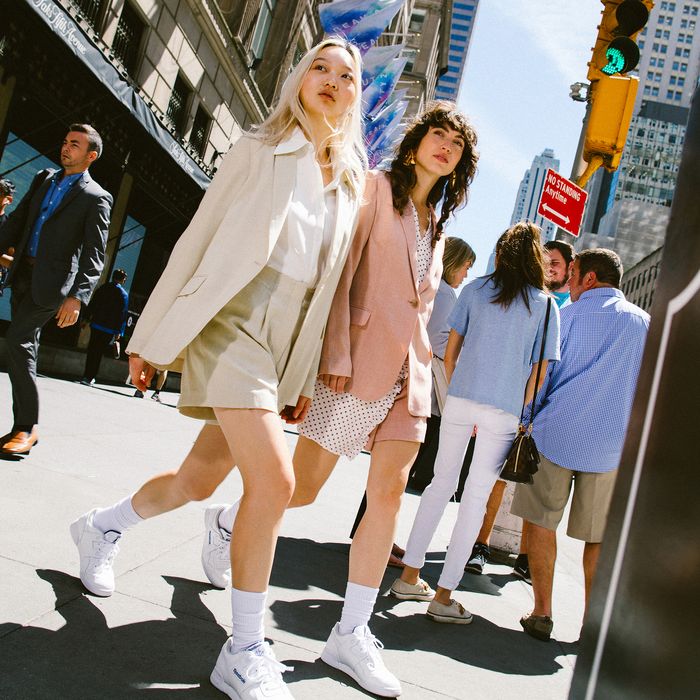 Photo: Courtesy of Phil Oh
Thanks to the likes of Harry Styles and Cate Blanchett, playful suiting is having a moment. But if you're really looking to amp it up you could go a step further and wear a short suit. Oh, did that phrase just give you '80s flashbacks? Let this set from Korean store W Concept convince you to try the trend, no perm necessary.
W Concept, an online retailer known for championing young Korean designers, enlisted Glossier model Jessica Wu and actress Katerina Tannenbaum to model the suits with dad sneakers and tube socks. It's a Working Girl look, modernized. The set, from the New Look collection, will run you $198 for the blazer and $98 for the short. They come in four colors: beige, pink, navy, and khaki.
See more of the campaign below, shot by street-style photographer Phil Oh and styled by Rachael Wang.