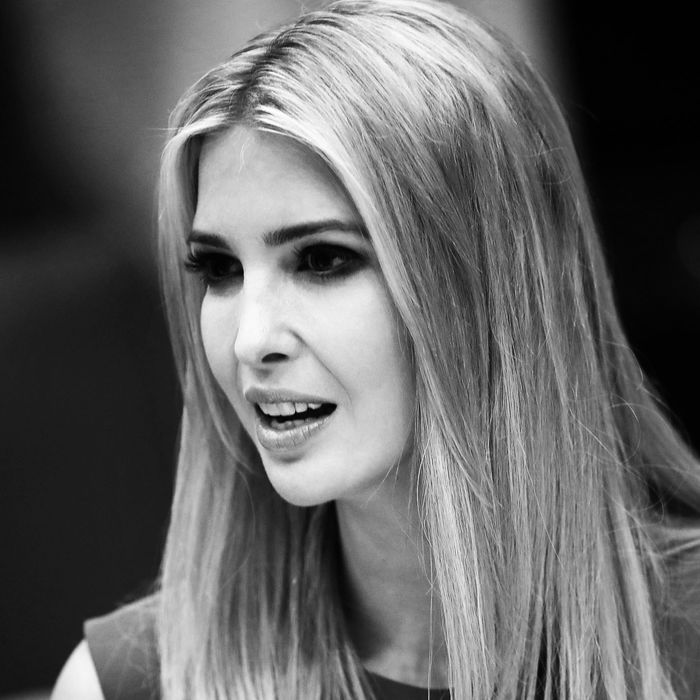 Ivanka Trump.
Photo: Win McNamee/Getty Images
The race to divest from Ivanka Trump's line of shift dresses and nude heels has slowed since the election in 2016. However, a major retailer in Canada has now decided to pull Ivanka Trump from their shelves. Hudson's Bay Company, the country's largest department-store chain, reportedly made the decision to stop selling Ivanka Trump last fall, but pulled the label from their online stores on Friday and has said that they will wind down the sales across the country, according to the New York Times.
The decision comes after President Trump's tariffs on Canadian steel and aluminum. The company did not mention whether this had anything to do with the decision to pull the label, but told the Times that it was just normal business decision regarding an unpopular brand.
"Hudson's Bay is phasing out this brand through the fall based on its performance," the company said. "As part of our regular course of business, we review our merchandise offerings and make appropriate changes."
Sales from Trump's brand have slowed down in the past two years, but the Times reports that she still made over $5 million from it last year. Just as a reminder to Canadian consumers, there is a brand that will take your Ivanka Trump shift dresses and turn them into millennial pink jumpsuits.