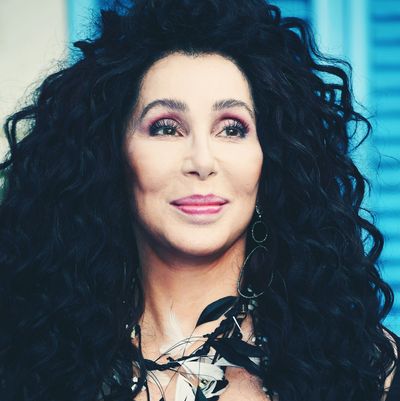 Photo: Karwai Tang/WireImage
Us Weekly's recurring "25 Things You Didn't Know About Me" feature is usually an assortment of mundane information ("I kind of hate chocolate!" "I love Chinese food!" "I can lift my leg up!") about any given celebrity that makes you wonder if they can even drum up enough content to make it through an entire list.
Then there is Cher's.
The Mamma Mia! Here We Go Again star and all-around American icon's 25 facts are all immaculate rest stops on a beautiful, bizarre journey we've embarked on together. I would happily read 50 more. No, 100. No, an entire book of Cher just spitting out one-liners about imaginary lumberjacks and chicken Bolognese. Here, I present to you my five favorites:
4. There was a time I couldn't afford to pay my gardener for six months.




7. I once crashed in a small plane during a snowstorm.




10. I had two imaginary friends when I was little. They were both lumberjacks.




18. I love to bead! I make 5-inch-long beaded earrings for all of my friends.




22. I have driven a taxi through New York City at 4 A.M.
Poetry!