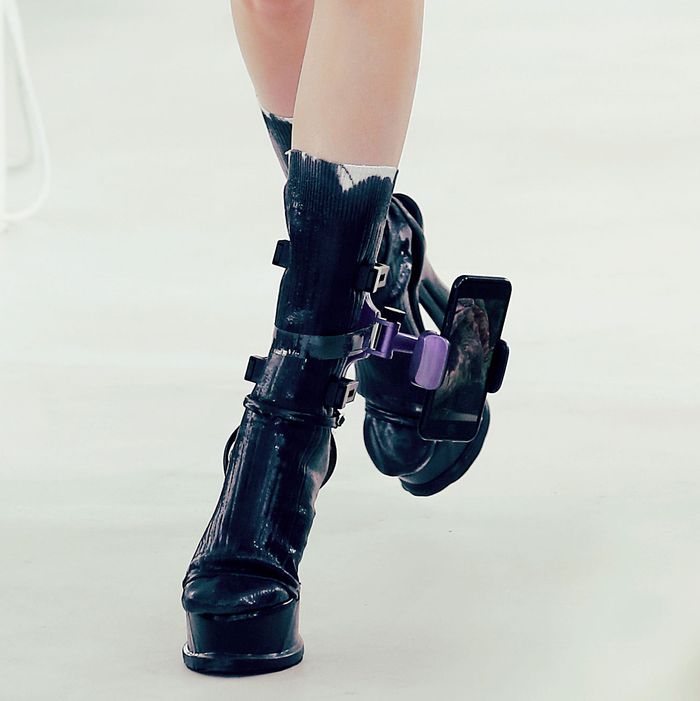 The holster.
Photo: Thierry Chesnot/2018 Getty Images
Maison Margiela designer John Galliano is known for his questionable footwear (see: hooflike "Tabi" boots). Compared to the avant-garde spectacle that was the Margiela Couture 2018 show, the shoes were a minor detail, except for the ankle iPhone holsters that some models wore. You know, in case you ever want to film your life from the perspective of your lower calf. The contraption is on the second model in the yellow dress in the video below.
Some models also wore VR headsets in melodramatic lavender or iPhone holsters on their forearm. Galliano said that the show explored "nomadic glamour." Many were dressed in puffy coats tied up with belts and in pretty pastel or cool-toned colors, except for the occasional pop of orange. The oversized coats were made from recycled scarves and felt. One had a TV screen (streaming the show) on the back. Meta. Saran-wrap headgear and netting over some entire outfits completed the avant-garde vibe.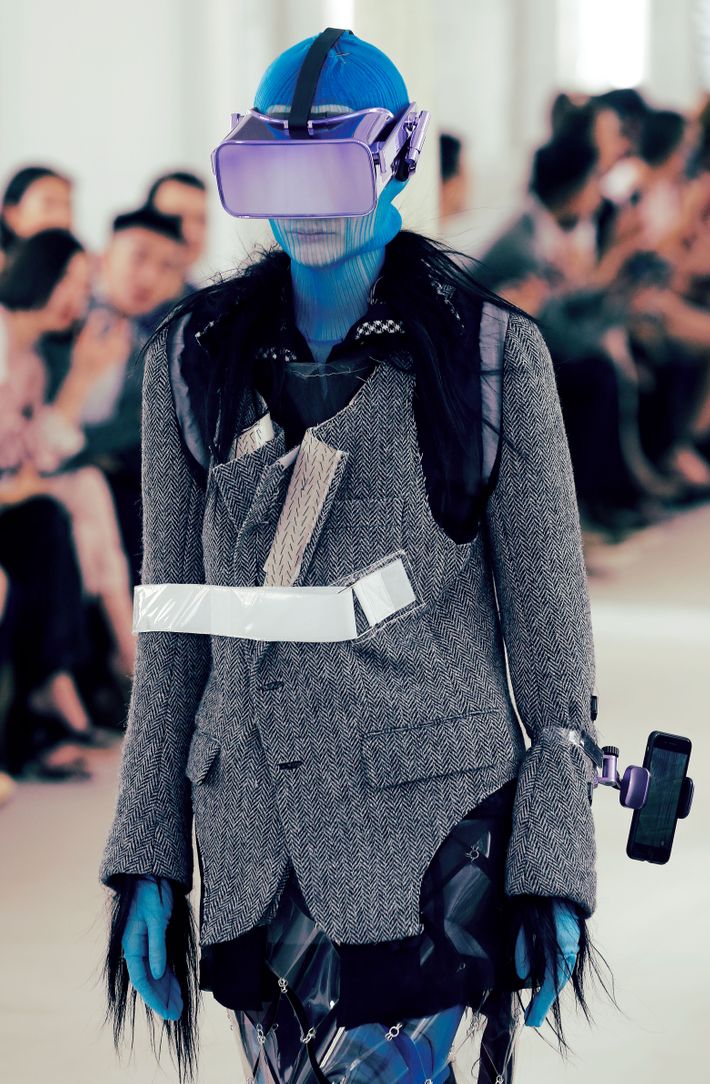 Galliano is known to inject a futuristic edge into the old-world glamour of couture. His last couture show displayed psychedelic swim caps and robo-beauty looks, courtesy of Pat McGrath. The show as a whole suggests that Galliano also thinks wearable technology is cool, but super impractical.