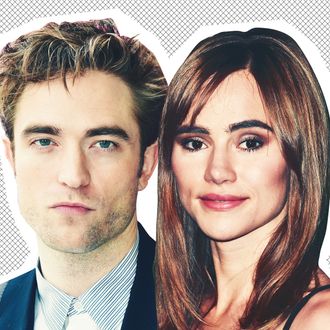 Welcome to You Know What I Heard, the Cut's weekly celebrity gossip column about the peregrinations of the rich and famous.
Robert Pattinson, the 32-year-old former vampire, has not been lucky in love, historically. There was the great Kristen Stewart cheating scandal in 2012, and then he was maybe dating Katy Perry, and then he got engaged to FKA Twigs, and then that ended, and then he was maybe hanging out with Katy Perry again. He's just never seemed very happy, huh? But look at these new photos of him making out with Suki Waterhouse in London. He's laughing and everything!!
According to E! News, Pattinson and Waterhouse, a 26-year-old British model with a handbag line, went on a Sunday-night date to see Mamma Mia! Here We Go Again at the Electric Cinema in Notting Hill. Afterwards, they drank at the Soho House until 1 a.m., and then they walked home, making out and laughing all the way. People confirmed this morning that the two are officially "dating," which is nice.
Waterhouse may be familiar to you from her past relationships. She dated Bradley Cooper for two years when she was very young (remember these pics?). Then she dated Diego Luna until 2017. Then she was spotted snuggling up to an ex of Jennifer Lawrence, the auteur Darren Aronofsky, at Sundance in January, but that didn't turn into much, thank God.
I like the idea of Waterhouse dating someone closer to her own age and the image of Pattinson smiling. Go look again!
Also spotted making out this week: Chris Pratt, 39, and Katherine Schwarzenegger, 28. Pratt and Schwarzenegger have been rumored to be dating since June, when they were photographed on a picnic date in Santa Barbara on Father's Day (?). According to the tabloids, Schwarzenegger's mom, Maria Shriver, set them up this summer because they are both active in their church — that would be the hip Evangelical Zoe Church in L.A. founded by celebrity pastor and close friend of Justin Bieber, Chad Veach. Where did this public makeout happen? After church, of course.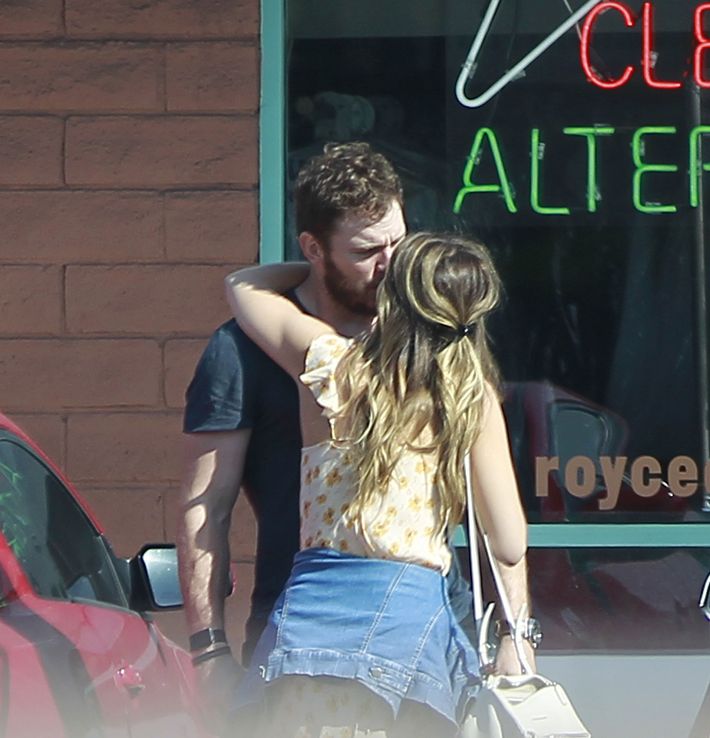 You can see photos of Pratt and Schwarzenegger exiting Zoe (with Veach in the background) here. They were with Pratt's 5-year-old son, and they took him to get ice cream afterwards. A very wholesome paparazzi date to confirm the relationship.
Pratt and his estranged wife, Anna Faris, have been separated for a little over a year, and he officially filed for divorce last December. Now he's apparently serious enough with Schwarzenegger to have her spend time with his son. Do you think they'll get swept up in the Evangelical celebrity engagement fever?
One small blessing from this week:
"Meghan Markle Approves of Priyanka Chopra and Nick Jonas' Engagement."
Phew. Markle, of course, is close friends with Chopra. And Jonas, for what it's worth, is one of those Evangelical celebrities: He's a regular attendee at the Bieber-approved megachurch Hillsong.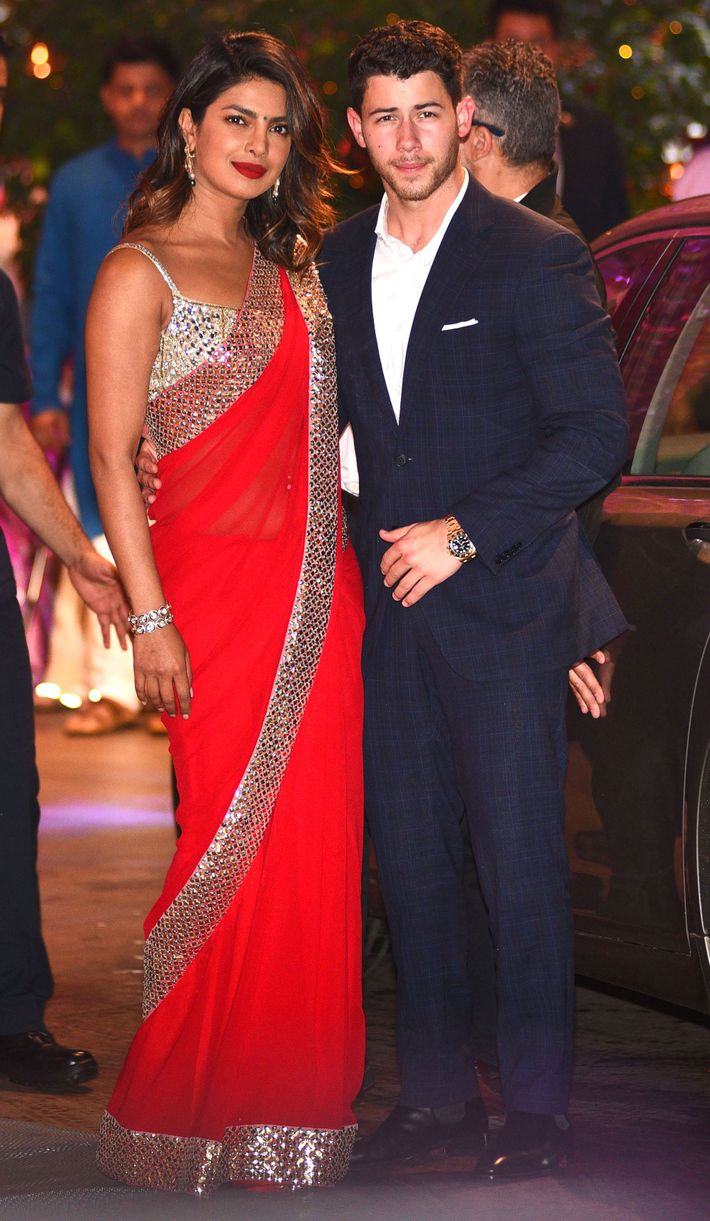 And here's an interesting blind item from this week, care of Enty at Crazy Days and Nights:
"This permanent A-list mostly movie actress who has been acting since she was a child has a bartender she hooks up with a few times a week. She is rich and he is not. She says she isn't paying him anything, but every time he comes over he always needs 'cab fare,' and she gives him like $1,000."
Sounds fun!
Finally, I'll leave you with this photo of Leonardo DiCaprio's 21-year-old girlfriend Cami Morrone Jet-Skiing with her mother Lucila Sola in Saint-Tropez. Both are there with DiCaprio this week for a yacht vacation. Sola, by the way, is younger than DiCaprio, too: She's 42, and he's 43.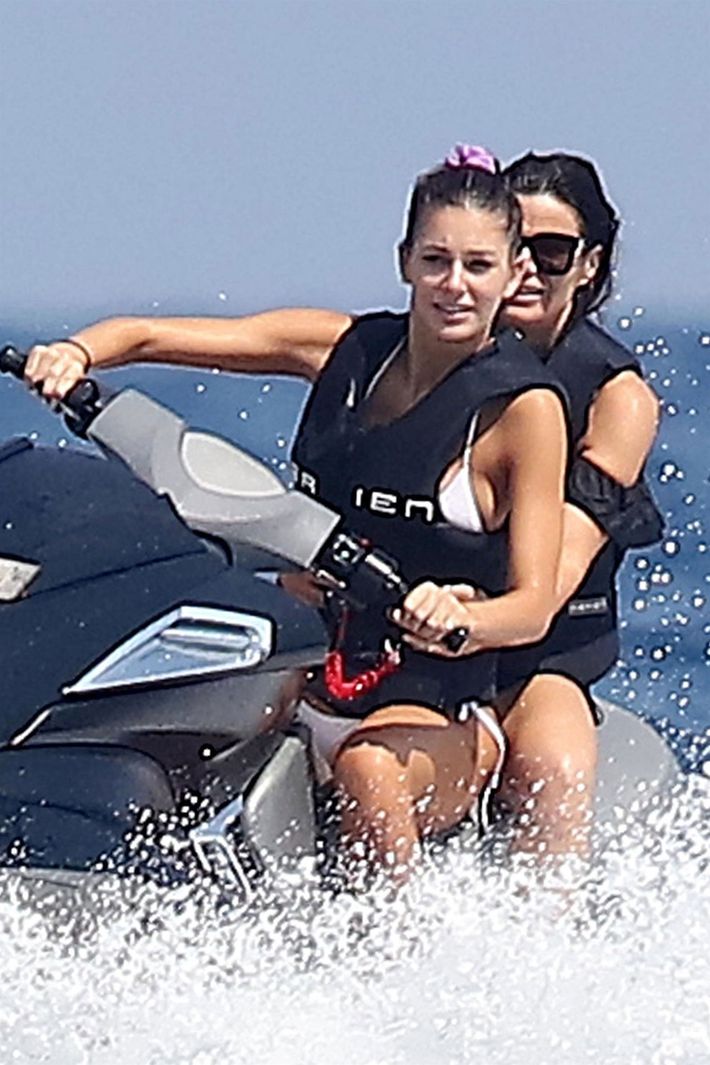 Thanks so much for gossiping this week. Don't forget to email me at allie.jones@nymag.com, send me a message on Twitter, or contact me on Signal, if you'd like to chat.