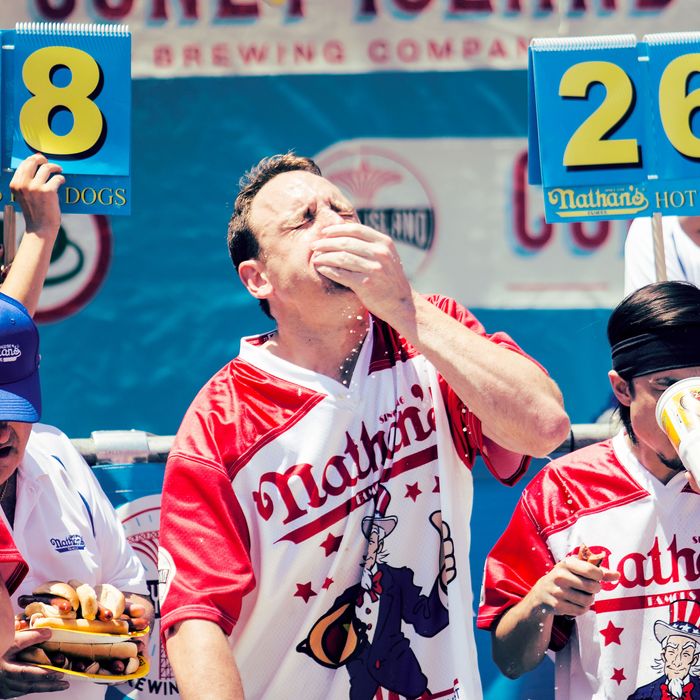 Joey Chestnut at the 2017 competition.
Photo: Alex Wroblewski/2017 Getty Images
This Fourth of July, a beautifully American act happened. Not fireworks or a Taylor Swift party (RIP), but a world record at a hot-dog-eating contest. Joey "Jaws" Chestnut beat his own record and ate 74 hot dogs in ten minutes at the Nathan's Hot Dog Eating Contest in Coney Island. Or at least he swallowed them after dipping them in water. His previous record was 72 hot dogs.
The second-place winner managed to eat 63, which is still impressive, but pales in comparison to Chestnut's 74. The video is below, but be warned — it's hardly ASMR.
This post has been updated to reflect the correct number of hotdogs eaten by the second-place winner.