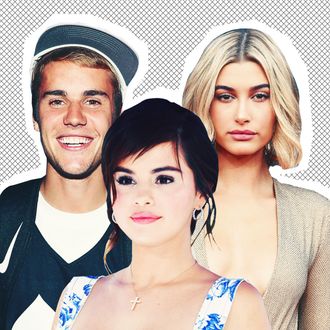 Welcome to You Know What I Heard, the Cut's weekly celebrity gossip column about the peregrinations of the rich and famous.
Over the weekend, Justin Bieber proposed to one of his on-again, off-again girlfriends, Hailey Baldwin. The couple confirmed the engagement on social media yesterday: Baldwin expressed her "gratitude" in a tweet and Bieber expounded on his Christian faith, which he believes brought him to Baldwin, in a 245-word Instagram caption which you should read:
So, they are getting married. Or intend to get married. What about Selena Gomez?
Bieber and Gomez got back together for a third or fourth time in late 2017 and broke up again around March of this year. Bieber and Baldwin reportedly started up again around a month ago, and now they're engaged. According to People, Gomez is fine!
"She hasn't been thinking about Justin," a source told the tabloid this morning. "She's in a great place and is very happy."
E! News talked to several sources yesterday who also said Gomez is fine. "Selena was surprised an engagement happened this quickly but not surprised Justin would do something like this knowing who he is. At the end of the day though she doesn't really care," one said. Another added: "Selena knows that Justin makes rash decisions, but wishes them both the best." Hehe.
Gomez was photographed in New York this morning smiling and wearing new hair extensions. That's what I would do, too: get new hair extensions. It seems like a positive move, and I believe Gomez will persevere. But what happens when they all show up to Hillsong together?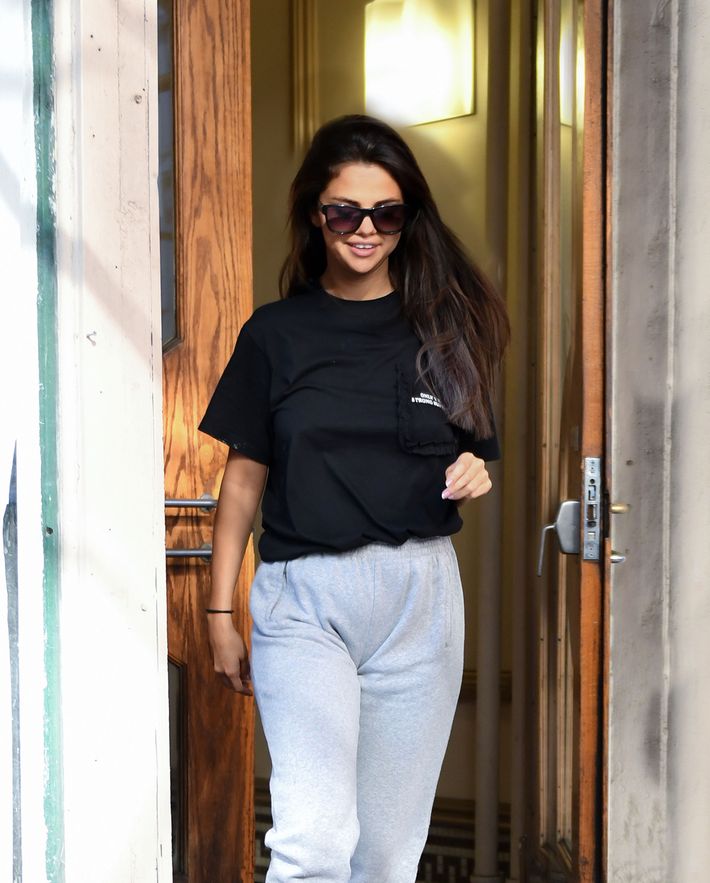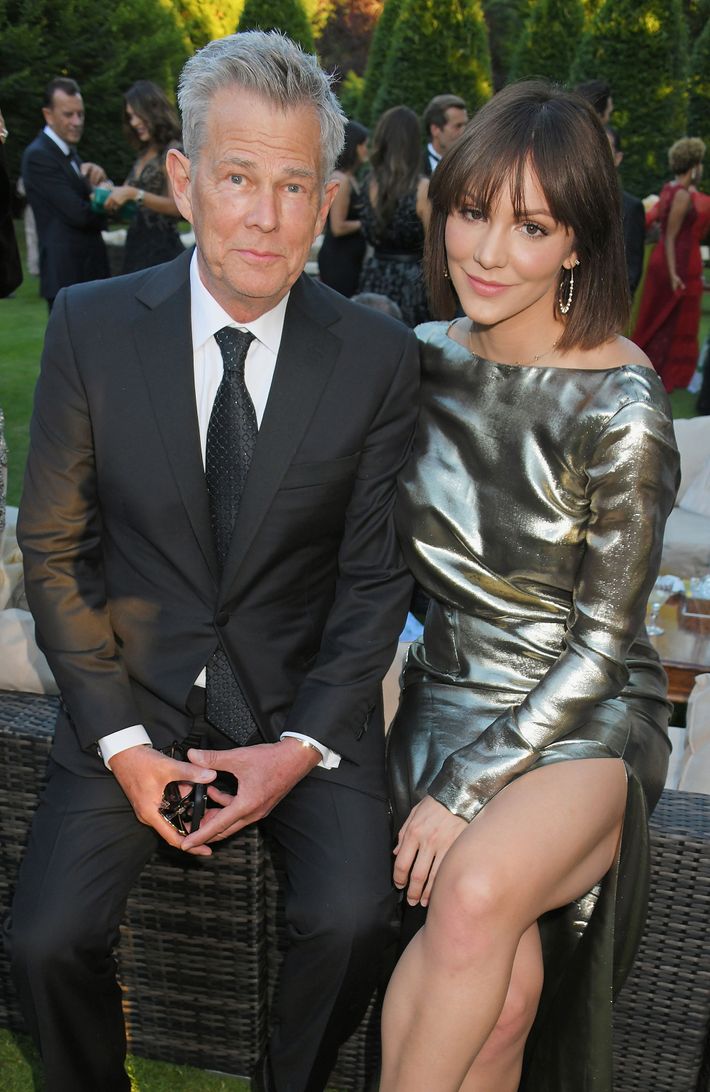 Another fun surprise from this week: David Foster, 68, proposed to Katharine McPhee, 34. According to McPhee, it happened in Italy, and it was really romantic:
This will be McPhee's second marriage and Foster's fifth. She is not interested in hearing any opinions you might have about that.
According to Us Weekly, McPhee and Foster want to get married soon, so that they can have children. "David says that Katharine is his true love and muse," a source told the tabloid. "They do want to have a family."
Foster has five daughters and multiple stepchildren from his previous relationships, some of whom are older than McPhee. His kids seem to have a sense of humor about it all, however:
That photo is from Foster's last wedding to Yolanda Hadid, mother of Gigi, Bella, and Anwar Hadid. Brody and Brandon Jenner were there, as Foster was previously married to their mother Linda Thompson. Will everyone show up for wedding number five?
One small blessing from this week:
Tiffany Trump is "on the party circuit."
And here's an interesting blind item from this week, care of Enty at Crazy Days and Nights:
"There is a buzz going on right now that the reason this A+ list singer left certain dates open in her tour later this month is to finally spend some time with her alliterate former bff prior to a big life event for the former bff. This is supposed to be a three day bash, so we shall see if they finally break bread together and do other things we want them to do together."
Kaylor returns?
Finally, I'd like to take a moment to check in with an iconic figure from gossip past. Justin Bieber has dated several bikini models over the years, but now that he is almost officially off the market, it's time to remember one of them: Bronte Blampied.
Bieber took up with Blampied in the summer of 2016. They went to clubs together and wore swimsuits together and ate acai bowls together. What's Blampied up to now?
More of the same, it seems.
Thanks so much for gossiping this week. Don't forget to email me at allie.jones@nymag.com, send me a message on Twitter, or contact me on Signal, if you'd like to chat.