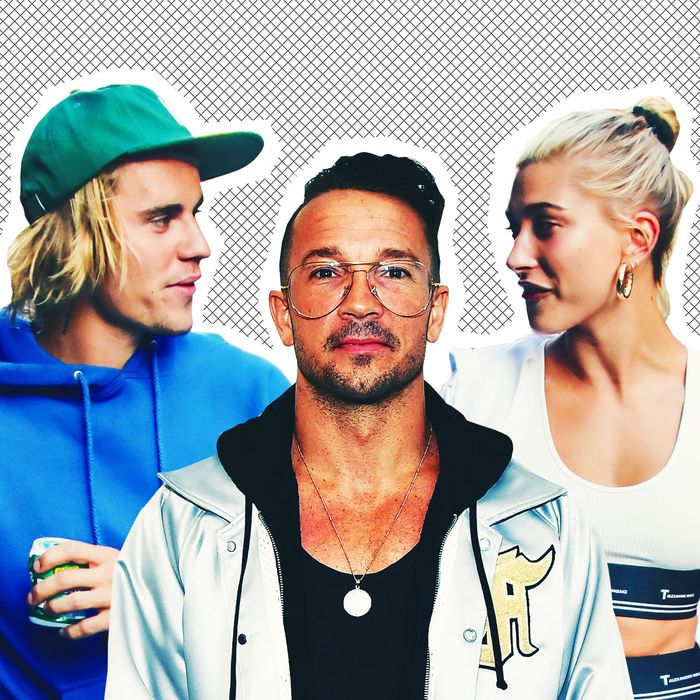 Welcome to You Know What I Heard, the Cut's weekly celebrity gossip column about the peregrinations of the rich and famous.
If there is one thing to know about Justin Bieber, it's that he loves the Lord. Since he was baptized by Hillsong pastor Carl Lentz in an NBA player's bathtub in 2014 (see here), Bieber has been vocal about his Christian faith and has become more and more involved in Hillsong, the Pentecostal megachurch beloved by celebrities like Kendall and Kylie Jenner, Vanessa Hudgens, and Nick Jonas. Bieber has formed an especially close bond with Lentz: His preferred gossip outlet TMZ once referred to him as his "second father." So Lentz must be stoked that Bieber is now engaged to fellow Hillsong devotee Hailey Baldwin, right?
Well. A TMZ videographer asked Lentz about the engagement this week, and Lentz's response was chilly. Something's up. TMZ scrambled to report that Bieber and Lentz had a "major falling out" a few months ago, but so far, the site hasn't come up with any specific details. So what happened?
A few months ago, Bieber had just broken up with Selena Gomez for the umpteenth time. Gomez is also a Hillsong follower, and Lentz was reportedly offering the two Christian couples therapy before they ended things. (My Lord.) The counseling sessions apparently started in December 2017, after Bieber and Gomez got into a fight about … Baldwin. Here's how TMZ described the situation at the time:
Sources connected to Hillsong Church tell us Justin has been trying to make amends lately as part of his renewed faith … and decided to do that with Hailey. We're told he reached out to clear the air over their brief relationship and sour breakup.




Next, as part of his new "open and honest" approach to life, Justin told Selena about his convo with Hailey — and let's just say it went over like a fart in church. We're told she wasn't thrilled with him being in contact with an ex … and that's when they decided to give Christian couples therapy a try.
People confirmed that Bieber and Gomez were "working on their relationship with the church's help." A source specifically noted that the two were receiving "guidance" from Lentz.
So maybe when Bieber and Gomez's relationship blew up, Bieber cut Lentz out, too? And then he went running back to Baldwin, the source of all the drama? Stay tuned.
Gomez, meanwhile, may have a new boyfriend. She has been photographed twice this week with an 18-year-old named Caleb Stevens. He's the younger brother of her friend Raquelle Stevens, who has 178,000 followers on Instagram but no discernible job. It looks like Caleb has been staying in the Catskills with Gomez while she films a new movie called The Dead Don't Die. He's also been spotted bringing her iced coffee and Cheetos on set. I guess he could also be her assistant?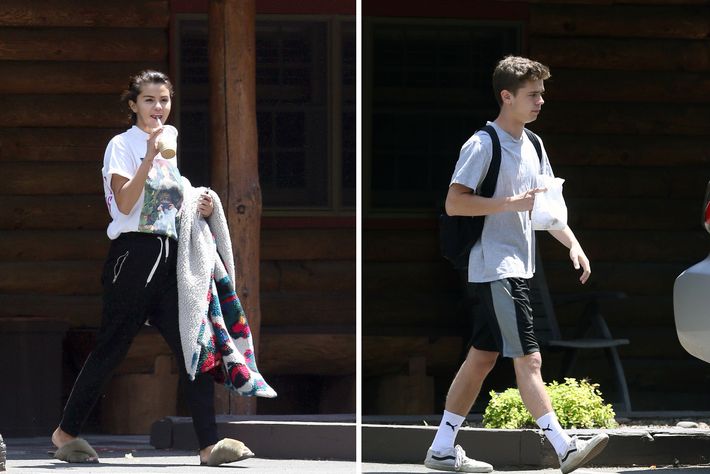 A source tells People that the two are "absolutely only friends. They're not dating." For Gomez's sake, I hope this is true. Selena Gomez does not need an 18-year-old boyfriend right now!
One small blessing from this week:
"Meghan Markle Is Doing Her Own Makeup Now and It's 'So Good,' Says Her Wedding Makeup Artist Pal."
And here's an interesting blind item from this week, care of Enty at Crazy Days and Nights:
"I kind of joked about it before, but apparently this former A+ list singer turned jam band participant/late night obsession is kind of going a little overboard in his creepiness for this B/B- list actress/celebrity offspring. She is over it."
I think Cazzie David should date a nice law student, and John Mayer should date a woman in her 40s.
Finally, I'll leave you with this photo of Leo DiCaprio, 43, playing beach volleyball with Ansel Elgort, 24, in Malibu. DiCaprio's model girlfriend Cami Morrone, who just turned 21, was also on hand for the game. Looks like they're still together!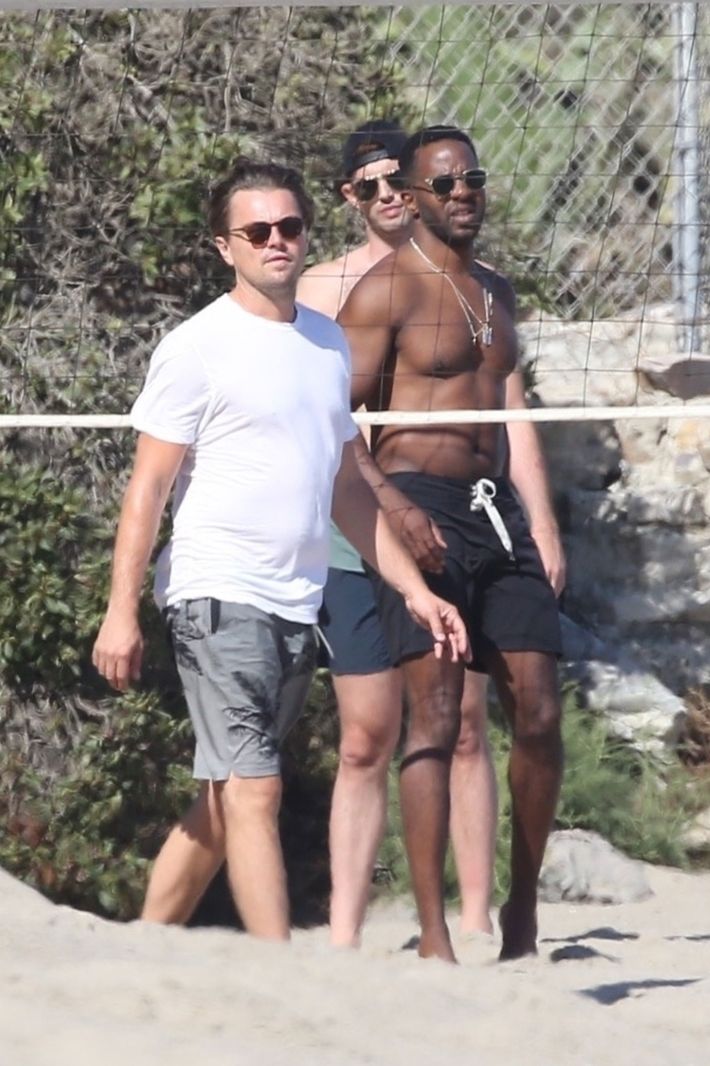 Thanks so much for gossiping this week. Don't forget to email me at allie.jones@nymag.com, send me a message on Twitter, or contact me on Signal, if you'd like to chat.