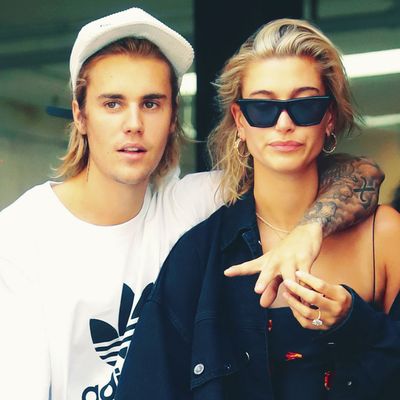 A portrait of young love.
Photo: BG024/Bauer-Griffin/GC Images
Like many prominent kids these days, Justin Bieber seems to be putting marriage over career goals — or really anything. While strolling through Manhattan with fiancée Hailey Baldwin on Sunday, having just released the song "No Brainer" with DJ Khaled, Justin was asked by paparazzi what's next.
He didn't hesitate for an answer, according to TMZ; when asked what's next, he promptly replied, "Getting married." So it seems matrimony is at the top of his agenda, which also presumably includes going to church with Hailey, hot-tubbing with Hailey, and making out with Hailey all over Brooklyn. And he's already found the perfect ring, which he dropped half a million dollars on, because he says he saw Hailey's face in the diamond.
Who can blame him for taking this time to focus on his personal life? He's a busy guy.