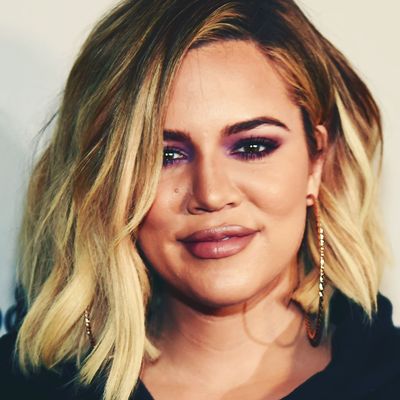 Khloé Kardashian.
Photo: Kevin Mazur/Getty Images for Good American
Khloé Kardashian is returning to her duties as a Kardashian today, after giving birth to her daughter True. Khloé is safely back in Calabasas (thank God) and is getting back to work on her denim label, Good American. The new mom shared on Instagram that she was "anxious" about leaving her daughter, though.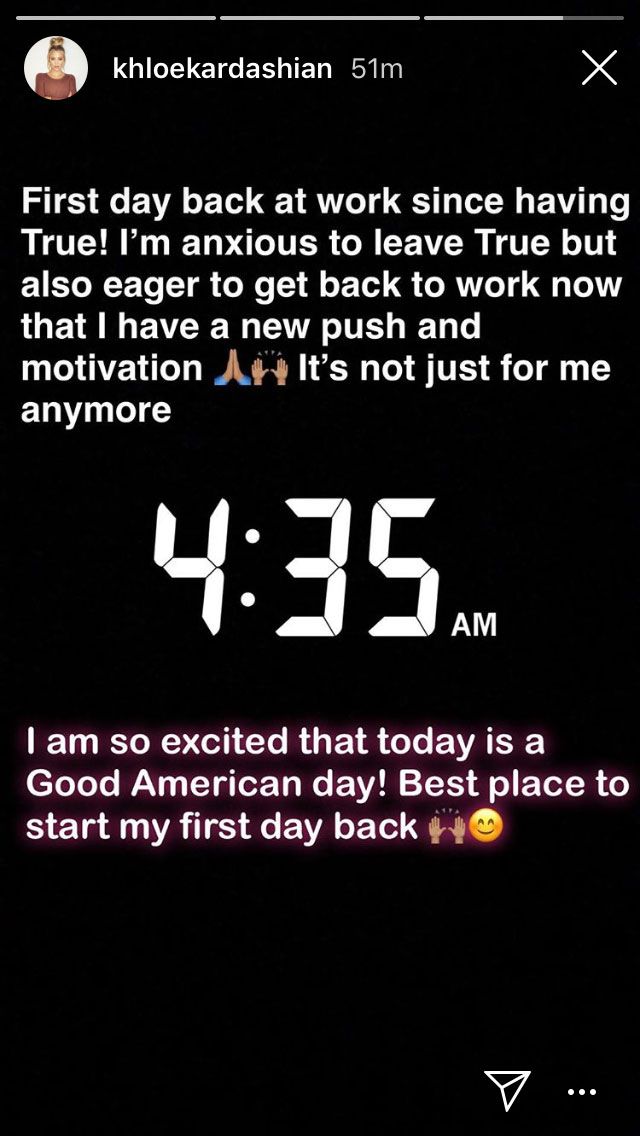 In a series of snapchat videos where she's cradling True, Khloé says, "I've been thinking about the 6th, the 6th, the 6th, oh my God, I have to start work on the 6th and I've been getting just anxious about it. And today I'm very anxious. I don't know how I'm going to leave her all day tomorrow. That's freaking me out. But I got to go back to work at some point."
According to her Instagram story, she was up at the crack of dawn to start work (or her workout) despite the anxiety. Khloé, like the other Kardashian moms and unlike many American mothers, has access to great child care while they go back to work. But the anxiety about leaving your baby is universal.