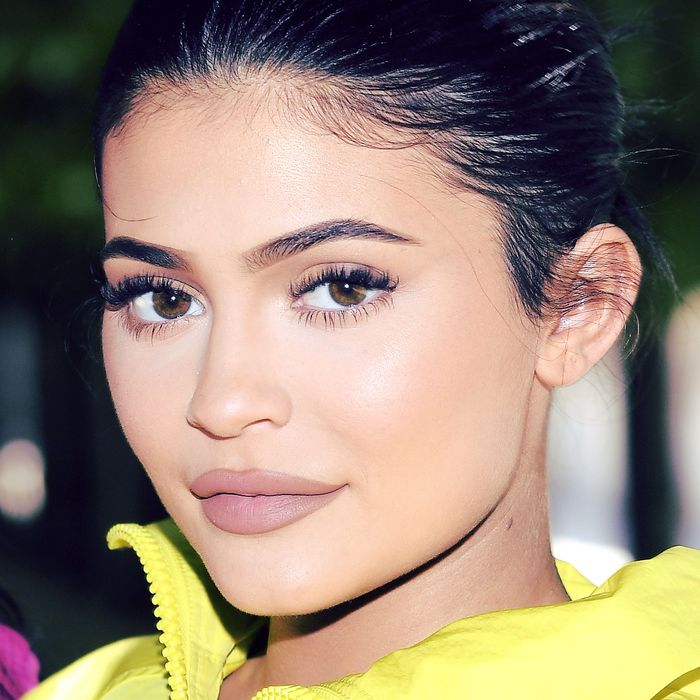 Kylie Jenner.
Photo: Pascal Le Segretain/2018 Getty Images
Everything in early-20s Hollywood feels a little upside-down lately. Bieber's (reportedly) marrying a Baldwin. Ariana Grande is marrying an SNL cast member. And now Kylie Jenner says she got her fillers removed? Be still, my heart.
But the announcement came from Jenner herself! The new mom responded to a fan commenting that Jenner looked like "old Kylie" in an Instagram pic. Jenner responded, "I got rid of all my filler."
The move towards a more natural lip comes after Jenner has built a cosmetic empire of liners and lipsticks. But her lips had always been an insecurity of Jenner's, since way back in 2014.
After months of insisting that her plump lips were just some expertly applied lip liner, she revealed she had injections at 16 in a 2015 episode of Keeping Up With the Kardashians. In a 2016 interview, Jenner said she lied about getting them because, "I didn't want people to think you had to get your lips done to feel good about yourself. But they thought it was crazier that I was lying about it because it was so obvious."
Then, in an episode of her spinoff show Life of Kylie, she said she was originally inspired to get lip injections because of a very rude middle-school boy. She said, "I have really small lips, and it was like one of my first kisses and a guy was like, 'I didn't think you would be a good kisser because you have such small lips.' But I took that really hard."
Well, Kylie, you look great and we look forward to this plotline on the next season of KUWTK.