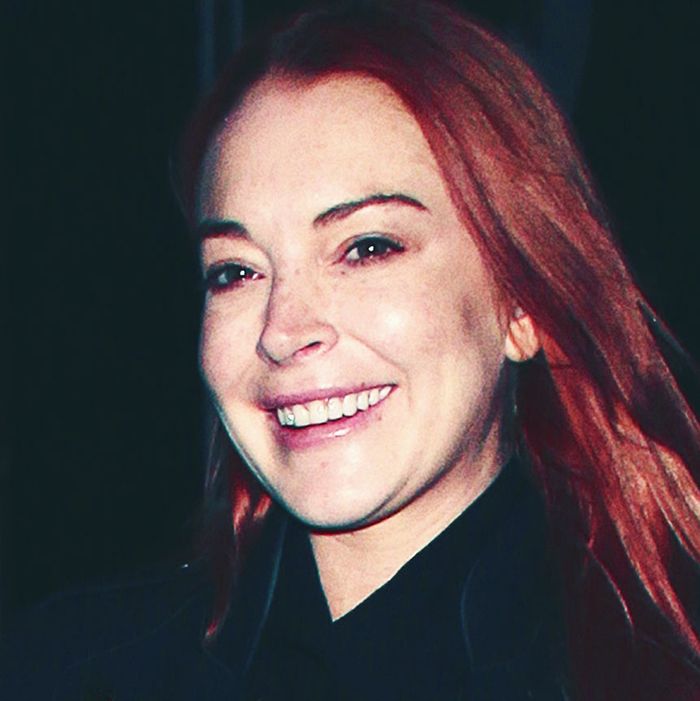 Lindsay Lohan.
Photo: Ricky Vigil M/GC Images
Lindsay Lohan is many things: An island-designer, a snakebite survivor, a Lawyer.com spokesperson. But there's one thing she is NOT, and that's a freakin' narc.
A source told "Page Six" that Lohan, who opened the club Lohan Beach House on Mykonos earlier this year, was bragging to "everyone on the island" that she had gotten rival club Nammos shut down after reporting them to the Greek tax authorities. According to the source, she did this "so people would come to her [club instead]!" and it was "so fucked up!"
Greek tax authorities reportedly shut down Nammos for 48 hours after they found that the club had not recorded 250 receipts worth approximately $85,000. But Lohan had nothing to do with it, her manager told "Page Six."
He said there is "absolutely no truth" to these rumors, and that he has "physically been with Lindsay every second of every day in Mykonos," and has "never personally heard her say that she tipped off the tax authorities," adding, "I don't believe she even knows the tax authorities."
So there you have it: Lindsay Lohan's manager who is physically around her 24/7 — which is a fine and healthy set-up for them, I'm sure — says she doesn't even know any Greek tax authorities, so how is she supposed to have reported Nammos to them, huh?
Besides, Lohan Beach House seems to be doing just fine. It has a four-star rating on TripAdvisor, where one user described it as "stunning" and "classy." (Another person said it was "crapy [sic]" and that it took them two hours to get the fish they had ordered, but that seems like an anomaly.) Plus they posted this cool video of attractive people dancing on the beach and spraying Champagne on each other. So what would Lindsay have to narc on anyone else for?