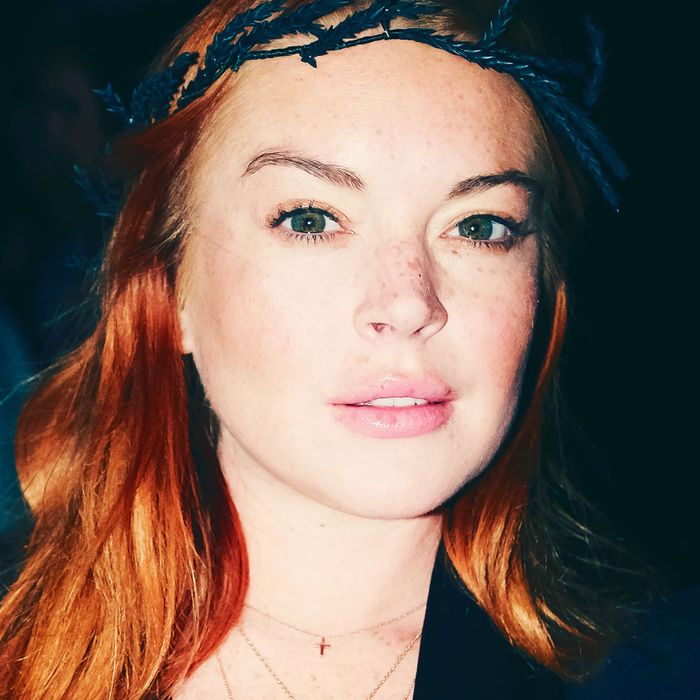 LiLo.
Photo: NurPhoto/NurPhoto via Getty Images
Working at Lindsay Lohan's beach club may seem like it's all fun and games and EDM, but it is serious work, with a serious dress code, and if you do not adhere it, you will be publicly reprimanded on Instagram.
On Sunday, Lohan Beach House Rhodes — one of the two newly opened VIP beach resorts and clubs in Greece to which Lohan has lent her name (she also has a club in Athens) — posted a picture of two women who appear to be staff in the same short, silky robes, similar slicked-back hairstyles, and two distinctly different pairs of uncomfortable-looking heels. The caption reads, "Hello and welcome to paradise!" with a bunch of fun hashtags like "#lohanrhodes" "#rhodes_party" "#beachbar" and "#beachbars"
As PopCrave noted in a tweet, however, Lindsay Lohan was not pleased.
In the comments, the club mogul and Lawyer.com spokesperson wrote, "Wear the same shoes please," quickly clarifying, "Or you're fired."


And if you think she's joking, she's not. The next day, she told user @ztanner8964 that she is "totally serious!"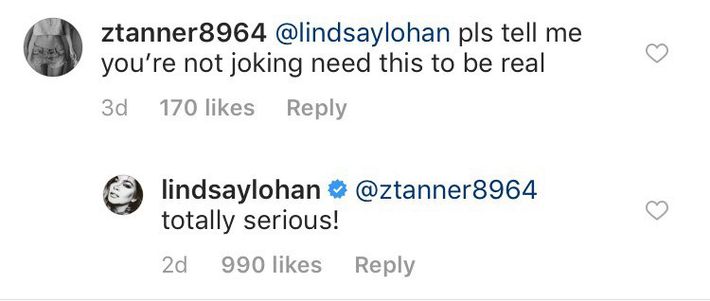 It is unclear what Lohan's role is in the management of these clubs, which she opened with Greek investors, and whether she actually has firing power. It is also unclear whether this will be a minor plotline on Lohan's new reality show, but I hope it will be.
The Cut has reached out to Lohan Beach House Rhodes to confirm whether the two women in the picture are still employed, and what exactly the club's dress requirements are. We will update this post when we hear back.