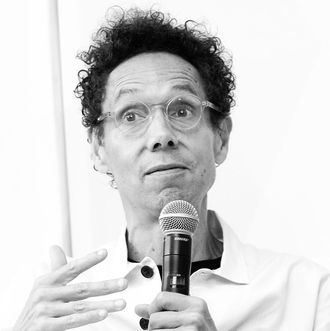 Malcolm Gladwell.
Photo: Matthew Eisman/Getty Images for Ozy Media
The Summer of Scam continues, with a Los Angeles Times exposé about a woman named Anna March — if that is her real name (it's not). March appears to have spent several years grifting everything from public radio stations to the L.A. "literary scene." And while her tale doesn't have quite as much dramatic flair as the other scammer stories we've seen of late, it does contain something else: the world's most hilarious lie.
March told the lie in question while using the name Nancy Kruse and attempting to ingratiate herself with writers in Rehoboth Beach, Delaware, back in 2005. Please enjoy:
She told Maribeth Fischer that she had signed a two-book deal with Random House and had gone to the National Book Awards with her friend Malcolm Gladwell. 
And then:
Fischer recalls Kruse pointing at a picture of Gladwell in the newspaper the next day and saying that she had been just out of frame.