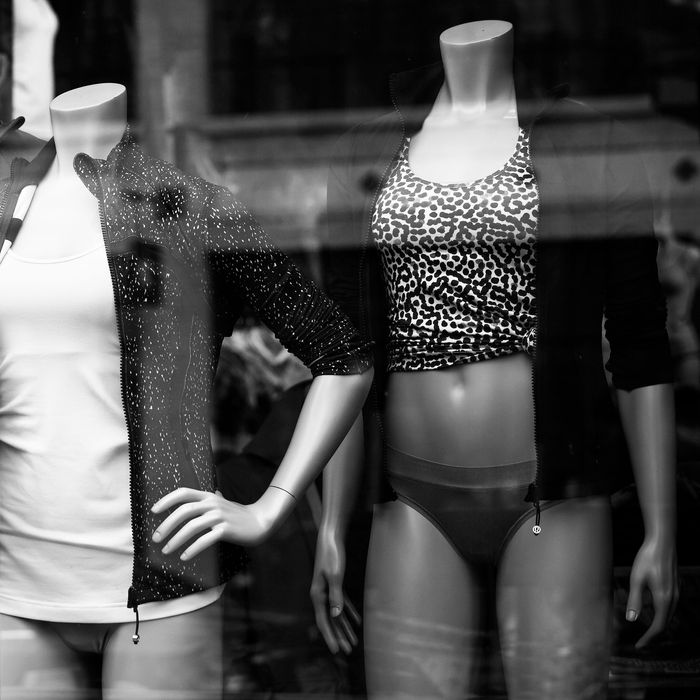 Photo: Michael Nagle/Bloomberg via Getty Images
Lululemon, the store best known for selling $100 yoga pants and those red tote bags with maniacally inspirational word clouds, has been hit with a string of robberies by an apparently athleisure-crazed gang.
On Sunday, a group of women lifted $10,000 worth of merchandise — and an estimated 148 pairs of yoga pants — from one store in Fresno. Per the Fresno Bee, police believe that the same group has stolen $145,000 total from the chain across the state.
According to ABC30, a yoga instructor witnessed the following scene at the Fresno robbery:
They didn't speak. They didn't fight. They walked to the back of the store, scooped as many leggings as they could fit into their bags and then walked out.
It's times like these when it's best to turn to the comforting words of the Lululemon tote bag and [squints] "DANCE, SING, FLOSS, AND TRAVEL."