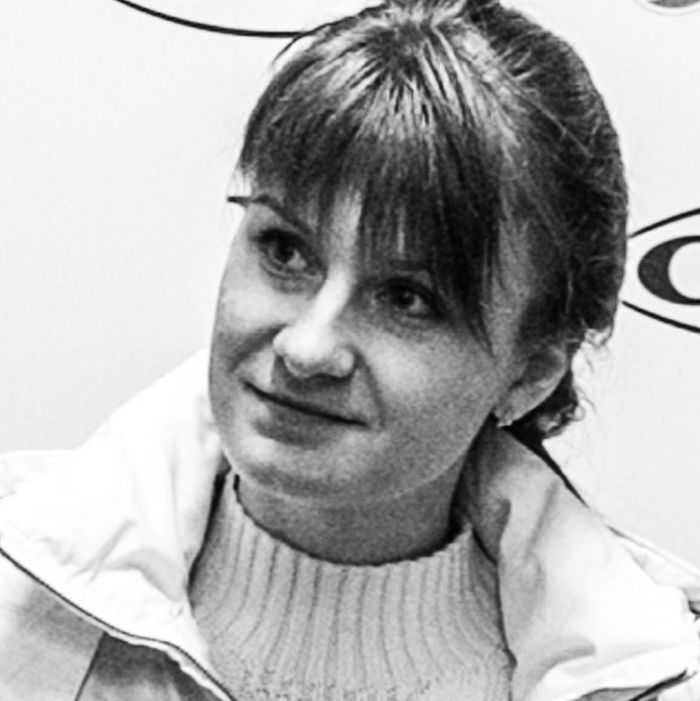 Maria Butina.
Photo: STR/AFP/Getty Images
You might not think you have much in common with Maria Butina, the 29-year-old (alleged) Russian spy and gun-rights advocate who can really pull off bangs and is accused of working to "exploit personal connections with U.S. persons having influence in American politics." But at the end of the day, not matter what our jobs or geopolitical intentions are, we're all just people desperate for love and acceptance, and who find it very difficult to take appetizing pictures of food.
A quick scroll through Butina's Instagram — which she appears to have stopped updating in October 2015, just under a year before she moved to the States on a student visa — shows several gym selfies, regular selfies, pictures of adorable gun-toting bears, and some absolutely tragic pictures of food. Like this "cottage-cheese casserole" with apple, strawberries, black currant, and eggs.
This plain, boiled chicken breast:
This extremely wet omelette:
And another wet omelette:
And these sad cheese-and-tomato sandwiches she had for breakfast:
Based on the Google translation of her captions, Butina is (or was) an athlete and fitness nut whose angrily lit, utilitarian, protein-heavy meals were meant to maximize her gym and maybe espionage performance. But they are also glimpses into the psyche of a woman who wants to share what's important to her (physical fitness, eggs) with her followers for validation and approval. A woman, in other words, who's just like the rest of us.