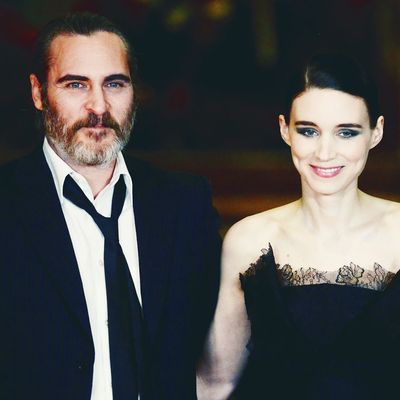 Photo: Dave J Hogan/Dave J Hogan/Getty Images
While an engagement ring has recently become young Hollywood's hottest accessory, not everyone is trying to race Petiana and Balder down the aisle.
As Us Weekly reports, cool 'older' couple Rooney Mara and Joaquin Phoenix (33 and 43, so basically senior citizens by Hollywood standards) are "so in love," but that doesn't mean they are planning on tying the knot anytime soon.
"They're never going to get married because they think marriage is too mainstream," reveals a source, explaining that Mara has nonetheless undergone a full conversion to Phoenixism. "Joaquin transforms all his girlfriends into being holistic, vegan, spiritual and into saving the world," the source explains.
Saving the world: so much better than a wedding!