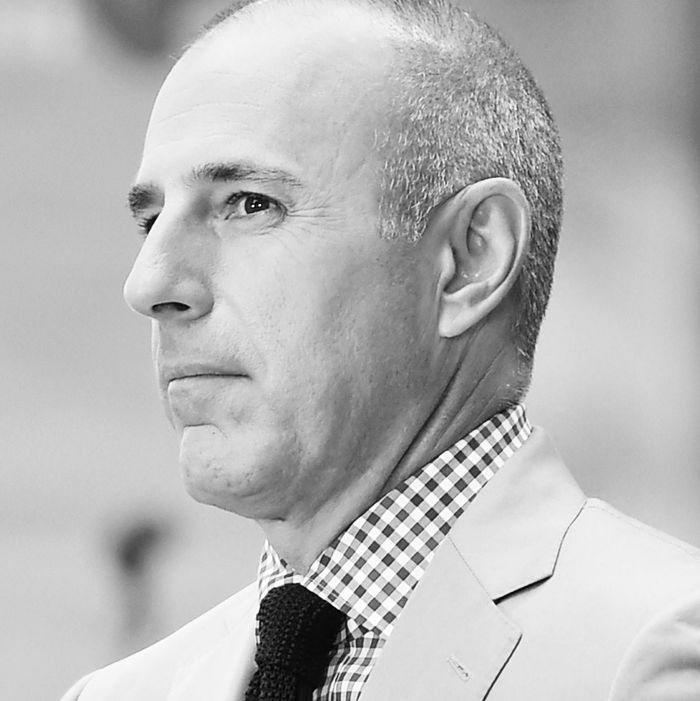 Matt Lauer.
Photo: Michael Loccisano/Getty Images
Poor Matt Lauer.
The former Today show host — who was fired back in November due to "inappropriate sexual behavior in the workplace," including allegedly assaulting a colleague during the 2014 Sochi Olympics, exposing himself to women in his office, and locking an employee in his office and assaulting her — told Radio New Zealand this week that he thinks the government is placing unreasonable demands on his massive lakeside ranch in New Zealand because of the "difficult times" he's been through recently. He also said that there's "an enormous amount of misinformation out there."
Lauer purchased the 16,000-acre Hunter Valley Station property on New Zealand's South Island in February 2017 for $9 million. Shortly after the allegations came out against him, the country's Overseas Investment Office sought additional information about the allegations against the disgraced host, saying that it required foreign investors to be "of good character." Six months later, the OIO determined it had "insufficient evidence to take proceedings against Mr. Lauer."
This week, however, Lauer began complaining that the government requested he allow more of the public to pass through Hunter Valley Station on their way to the neighboring Hawea Conservation Park (Lauer's property is the only thoroughfare to the park).
"I don't think I'm being a conspiracy theorist here, or paranoid, but I believe the groups are in some ways, unfortunately, taking advantage of some difficult times I've been through over the past six months and I think they see me as an easy mark," Lauer said in Tuesday's interview.
"I think most of the articles I've read … they make very frequent reference to that," he added — "that" presumably being the horrific abuse allegations against him and his subsequent firing — "because they think, I believe … that New Zealanders are going to find some outrage there. And would tell people they don't know the circumstances of that situation."
Lauer also denied claims that he isn't allowing visitors to pass through his property, saying, "[There's] misinformation that's out there and it's out there on purpose."
At least he still has his multimillion-dollar Hamptons compound and Sag Harbor homes to stomp around in and complain about how unfairly he's been treated.
Listen to his full interview here.