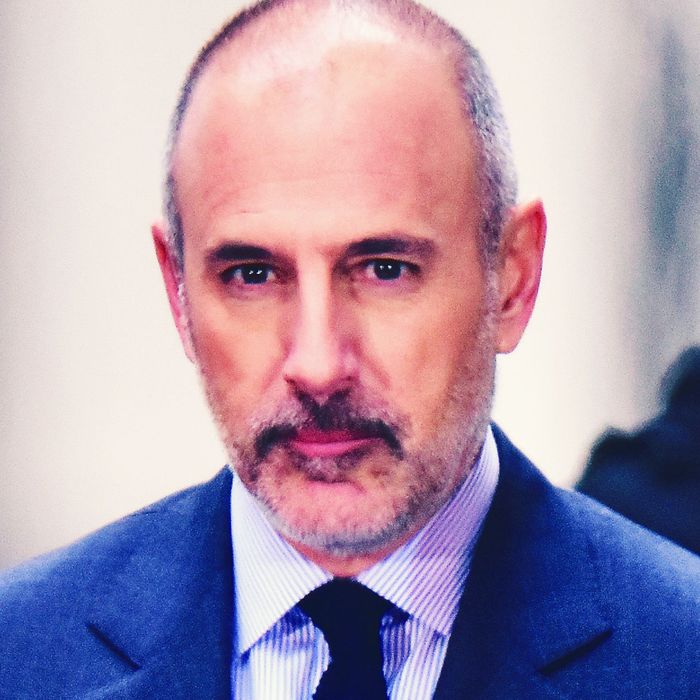 Matt Lauer.
Photo: James Devaney/GC Images
Soon Annette Roque will be divorced from Matt Lauer, the former Today host who was fired after allegedly sexually harassing multiple women. However, Lauer is reportedly "furious" that he'll be sacrificing millions of dollars and valuables to his wife of 19 years in the settlement — including the horse farm.
The source said that Lauer would be giving Roque their current home, the horse farm, and a onetime payment of $25 million. And. He. Is. Not. Happy. Per Us Weekly:
"Matt is furious he is essentially handing over half of his net worth to Annette," the source adds. But he wants it over with. "He could fight for a better deal in court but that would only result in dragging this out longer and negative headlines," the source says. "He is ready to move on with his life and truly believes that a television comeback is possible."
See how that source just slipped in that Lauer is planning his TV comeback? This isn't the first time that's happened. In April, a "Page Six" report about Michael Cohen mentioned in the penultimate paragraph that Lauer was "testing the waters for a public comeback." Maybe this Lauer source thinks that if you slip it into conversation enough, it will manifest. But it's not clear who it will resonate with. There's not much sympathy to be had for a man accused of very bad behavior who is upset that he's losing a horse farm.