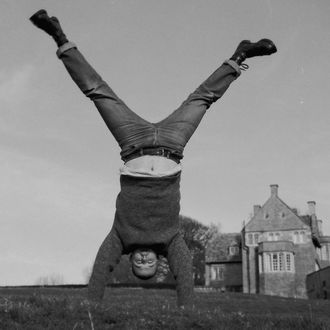 Alexander McQueen.
Photo: Gary Wallis/Courtesy of Bleecker Street
Fashion happens faster than ever these days. Each week, we attempt to make sense of it in a column called What Is Fashion.
It is easy to watch McQueen, a new documentary on Alexander "Lee" McQueen, and feel a deep sense of loss, even if you'd never heard of the late British fashion designer before. In fact, co-directors Ian Bonhôte and Peter Ettedgui approached the subject as outsiders to the fashion industry, interested only in bringing back to life his creative spirit — not some mythologized fashion icon with a capital 'I.'
Through intimate interviews with his family members, friends, mentors, and collaborators, as well as archival behind-the-scenes footage, Bonhôte and Ettedgui attempt to show all sides of McQueen, who committed suicide in 2010 at the age of 40. The film wasn't officially authorized by the McQueen estate or the Alexander McQueen brand, but it is the most comprehensive public document of his life and work to date — save for the 2011 Metropolitan Museum of Art retrospective of his work, "Savage Beauty."
There is one scene in McQueen that offers a quick glimpse into the designer's life off the runway. He's at a pub surrounded by his friends, who've written "LEE YOU'RE THE BOMB! WE LOVE YOU!" onto a birthday cake. They egg him on as he takes one look at it, and smashes his hands into its frosting, flattening their sweet sentiment into crumbs. "I've always wanted to do that," McQueen says with a giggle.
McQueen isn't known in the popular imagination as a gleeful cake-smasher, but this image neatly captures the complexities of a designer who reveled in drama and the destruction of pretty. In the beginning, McQueen's dark side was what made him famous. He clearly found catharsis in pulling the "horrors out of [his] soul and put[ing] them on the catwalk," as he describes it. But over the course of two hours, the audience quite literally sees the life sucked out him, as he decides to get liposuction in the latter half of his career and becomes a heavy drug user. When you're designing over a dozen collections a year with no end in sight, the process consumes you. One can only give so much.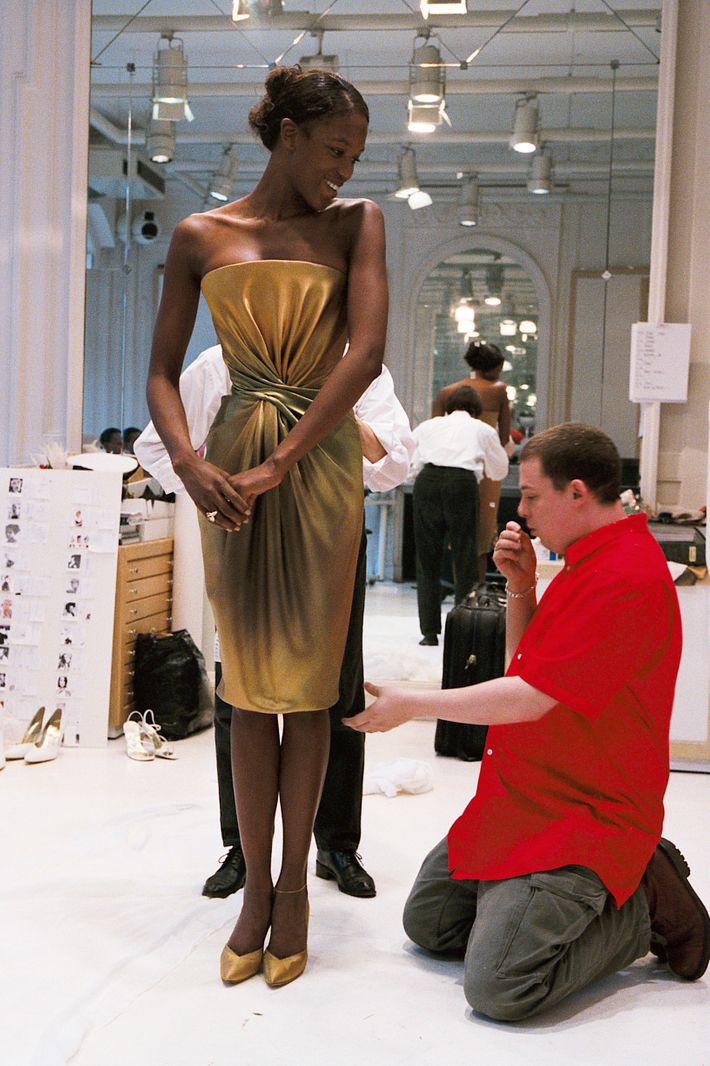 For those McQueen viewers working in, or aspiring towards, a career in fashion, it might indeed make you feel despondent, especially a month after Kate Spade committed suicide. But this is not a film about the Big Bad Fashion Industry. Bonhôte and Ettedgui believe McQueen would not have wanted his narrative packaged that way. Rather, this is a story about Alexander McQueen, the man and mind. It is about "human loss," says Ettedgui. And as with McQueen's shows, which were deeply autobiographical, a seat in the audience is enough to move anyone to tears.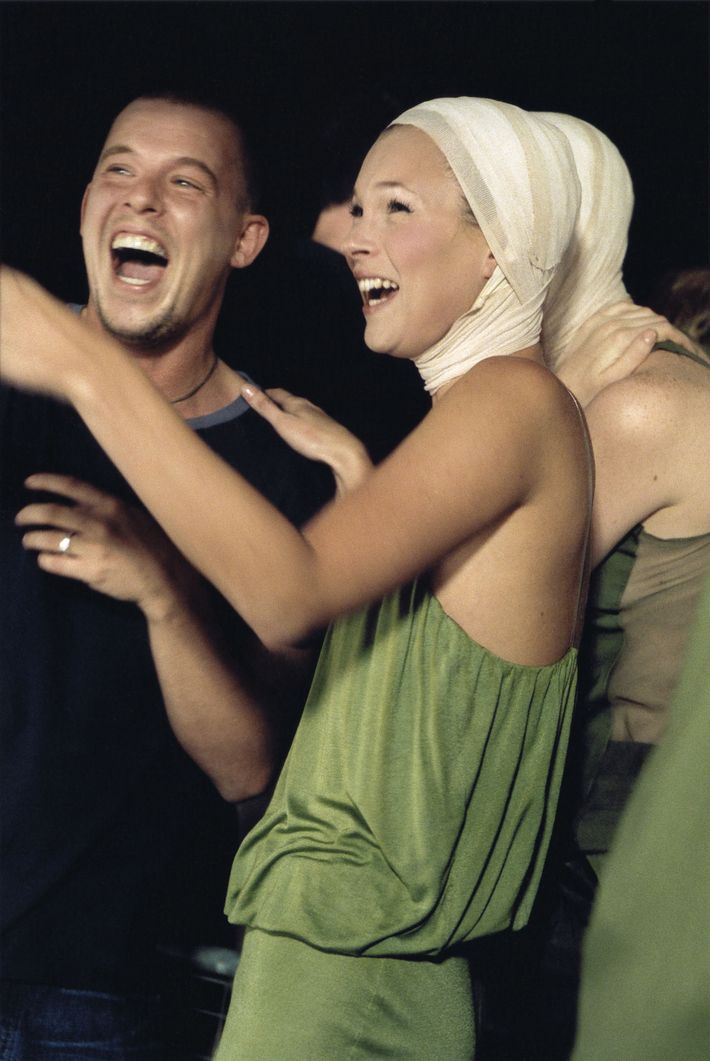 Is it time to bring back earnestness? Watching McQueen translate emotion into clothing in ways that felt true, dangerous, and in no way corny, the documentary made me think so. McQueen is a reminder of all the sincere emotion that can be dredged up and channeled by good art — and good fashion.
I got the itch for earnestness during the recent Paris Fashion Week men's shows, when Virgil Abloh and Kanye West shared a tearful hug on the runway. More than the clothes, this is what people were talking about the next day. Before that, I was moved by Telfar's uplifting New York Fashion Week concert. The twisted theatrics of Raf Simons and Alessandro Michele also come to mind.
"People forget that fashion is about showing who you are," McQueen says in the documentary. In 2018, the year of being in our feelings, this a challenge for all of us.