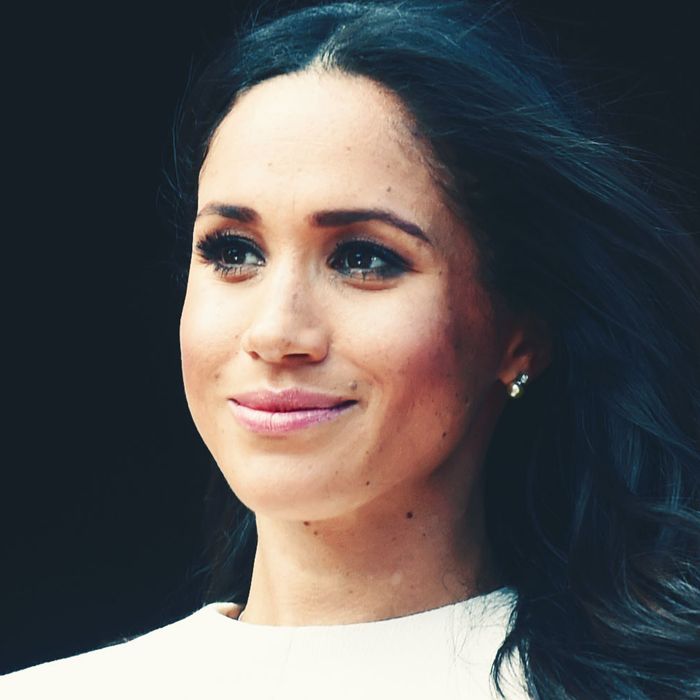 Meghan Markle.
Photo: Eddie Mulholland/WPA Pool/Getty Images
If there's one thing Meghan Markle's father, Thomas Markle Sr., loves to do, it's creating drama for his daughter in the press. First, there was his whole staged-paparazzi pics scandal. Then came the will-he-or-won't-he-attend-the-royal-wedding thing, followed by the tell-all interview he gave to Good Morning Britain and, oh yeah, that time he picked a fight with Queen Elizabeth. But now, Thomas is reportedly starting to wonder: Are the royals possibly sick of him?
According to the Mirror, Thomas Sr. — who recently publicly reunited with his estranged son Thomas Jr., who also coincidentally has caused problems for Meghan in the press, the apple sure doesn't fall far from the tree, I guess — is apparently worried that Meghan and Prince Harry don't want anything to do with him anymore. He's reportedly told friends, "I haven't talked with Meghan and Harry in a long time."
Thomas Sr. has also reportedly said that he's worried they're "shot" of him and that they may not "ever be together again." Per the Mirror:
A source said: "Thomas is heartbroken. He is at a complete loss as to why he has been excluded."
Hmmm. Well, let's think about this here. If your father continued to talk to TMZ instead of speaking with you, staged paparazzi pictures that humiliated you in front of the world before your royal wedding, and won't stop dragging your new extended family in the press, would you have any interest in maintaining a relationship with him? For me, that's a no, and I think it's probably safe to assume that it's a no for Meghan as well.