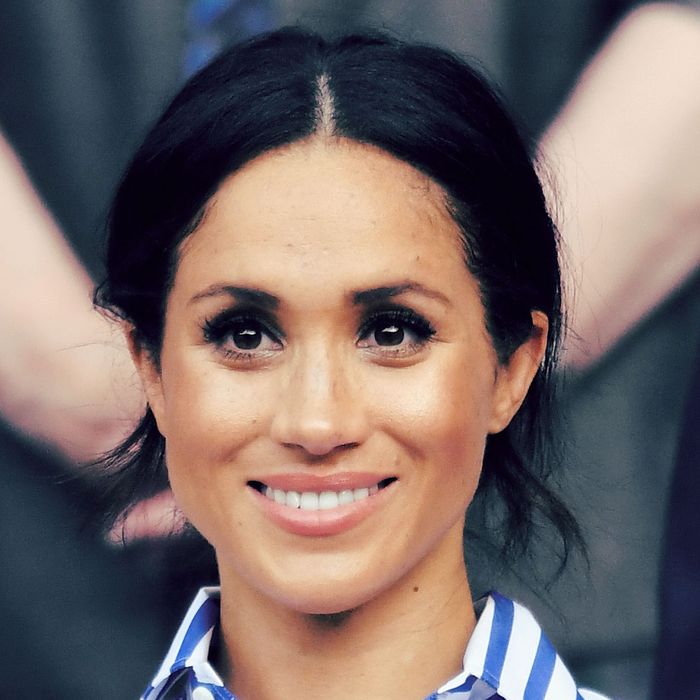 Meghan Markle.
Photo: Karwai Tang/2018 Karwai Tang
Both Meghan Markle and Emma Watson decided to go with white, wide-leg palazzo pants for the Wimbledon women's singles finals — standing out from the parade of classic shift dresses and demure prints. However, the two style icons took their looks in very different ways.
Meghan, in head-to-toe Ralph Lauren with a Maison Michel hat, looked very California-girl-turns-Duchess-of-Sussex. Her signature messy bun had perfectly placed tendrils "falling" out of it, and the fedora added a jaunty, carefree touch (though she didn't actually wear it during the match).
Emma, on the other hand, took a fashion risk in a three-piece white suit that wouldn't look out of place on an extra in The Great Gatsby, the Baz Luhrmann edition. And it was fabulous. The flat-top hat was especially vintage-inspired and also from Maison Michel. However, the look became modern when Watson took off her jacket during the match.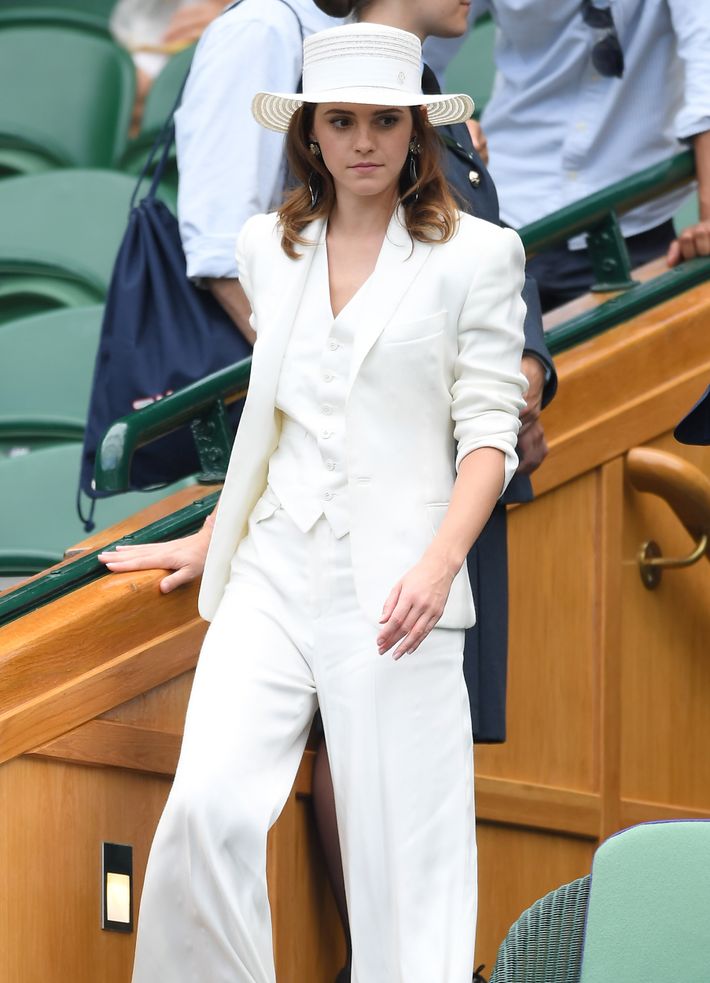 Meghan and Emma, you're in the same country now. Get together and swap fashion tips.