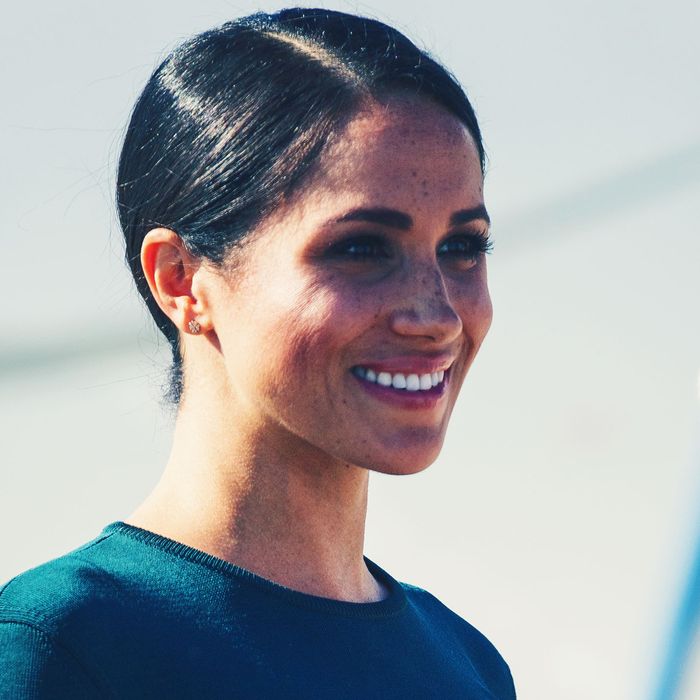 Meghan Markle, autumnal vision.
Photo: Dominic Lipinski/Getty Images
Meghan Markle had a busy Tuesday. In the morning, she attended a formal military celebration with the rest of the British royal family (during which she wore a perfect black custom Dior dress). Then, she hopped on a plane to Ireland with Prince Harry for an official visit — while wearing a very fall-esque outfit that suggests she simply must be as ready as the rest of us for this intense summer to be over.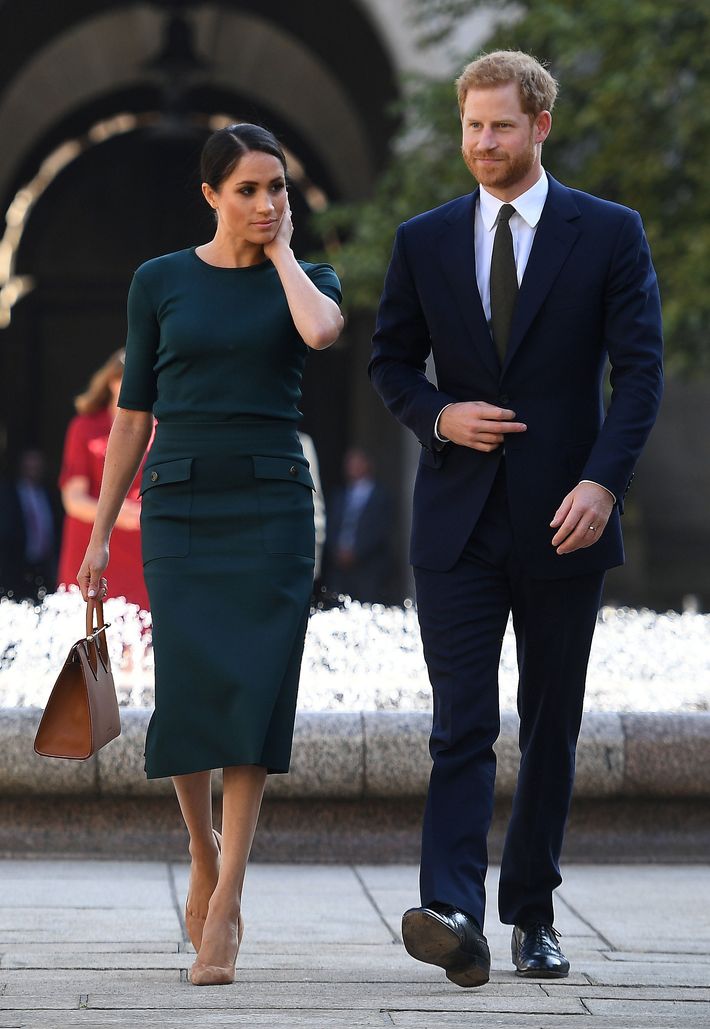 While I know not everyone agrees with me, it is my personal opinion that fall is one of the top two seasons (along with spring). Summer is hot and gross; yes, there's more white wine but your thighs chafe when you walk and the subway smells like urine. Winter is cold and awful; while I do like the sweaters I get to wear in winter, I can also wear them in late fall if we're being honest. But spring and fall, with nice temperatures and no heat waves hopefully, are just right.
Arriving in Ireland in a perfect fall outfit — a green skirt and shirt by Givenchy, a brown tote by Strathberry and tan suede shoes — Meghan made us (or at least, me) miss the days when we could wear similar, less expensive outfits outside without dying of heatstroke.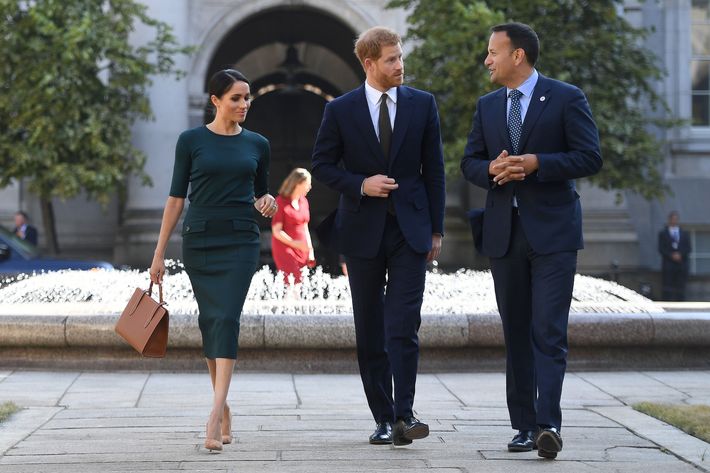 Just look at the glorious autumn swagger Meghan is walking with, clearly not sweating buckets and trying to figure out the fastest way to get Gatorade into her system. She looks downright joyful, but also poised and elegant, though I think that's more related to just who she is rather than the outfit:
Sigh, summer, please end.