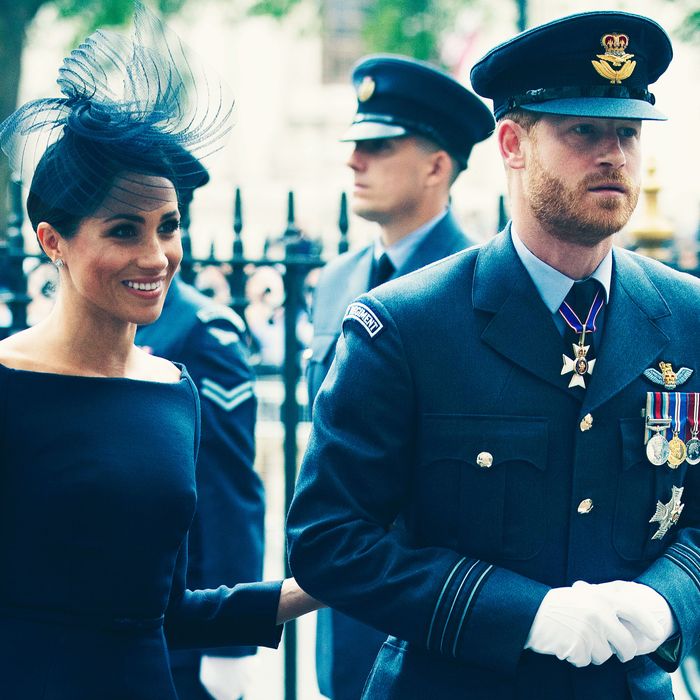 Meghan Markle and Prince Harry.
Photo: Steve Parsons/PA Images via Getty Images
On Tuesday, our favorite non-child British royals attended a service commemorating the 100th anniversary of the Royal Air Force (or RAF): Queen Elizabeth was there, Prince William and Kate Middleton left their horde of kids at home to attend, and most importantly, the newly British-sounding Meghan Markle and Prince Harry were there as well — and engaging in some extremely light PDA.
The Duke and Duchess of Sussex know that all we really want is to witness some G- to PG-rated public displays of affection by extremely attractive people during this excessively hot (both temperature- and horny-wise) summer. So, much to our delight, "Meg" and Prince Harry kindly acquiesced to our unspoken but urgent request.
Look, here's Meghan (wearing a gorgeous custom Dior dress) holding onto Prince Harry's arm, next to Prince William and Kate Middleton, who are not touching each other at all: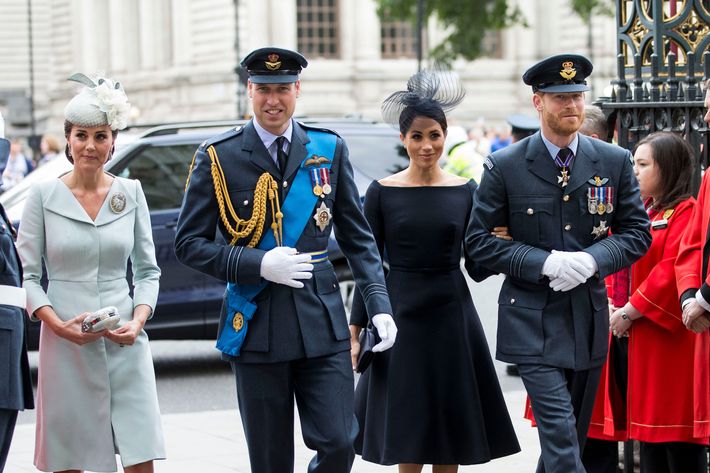 I'd rate that PDA … G. Don't you agree?
Later, when they're walking out of the church, Meghan and Prince Harry simply ooze sexual tension as they stand close to each other in a way that suggests they want to touch hands even though they are not touching hands. Still a G-rated level of PDA, in my opinion: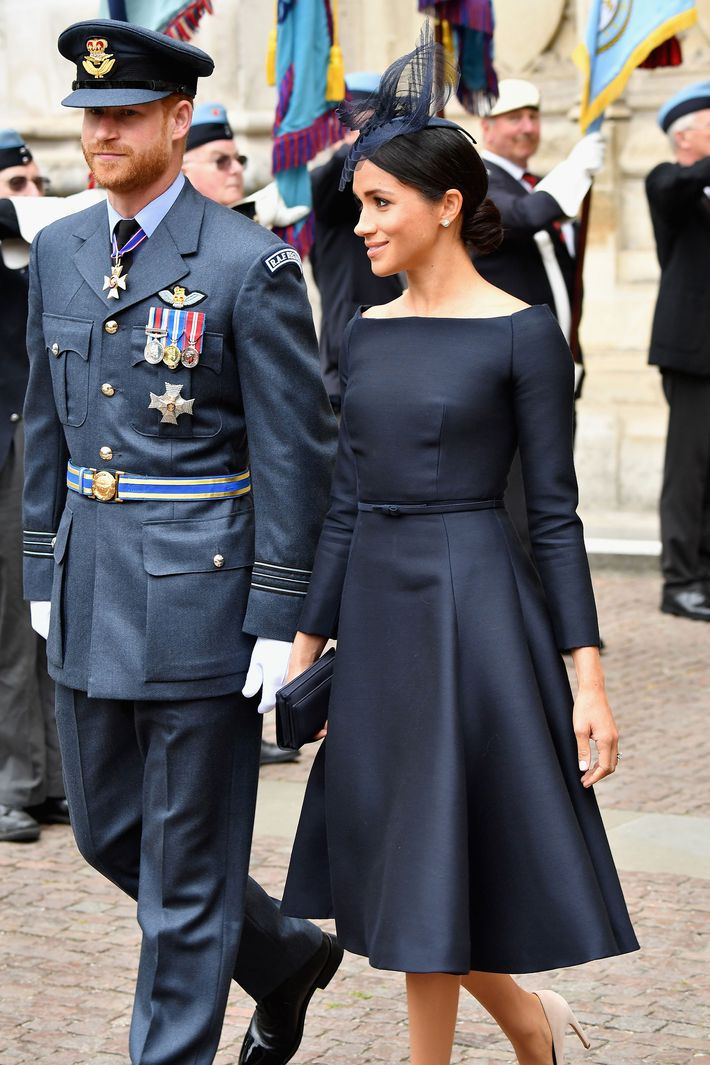 And here they are on the balcony of Buckingham Palace, with their arms actually touching (as they chat with the queen). You can tell from this pic that they are comfortable enough with each other to have their arms touch. Yowza!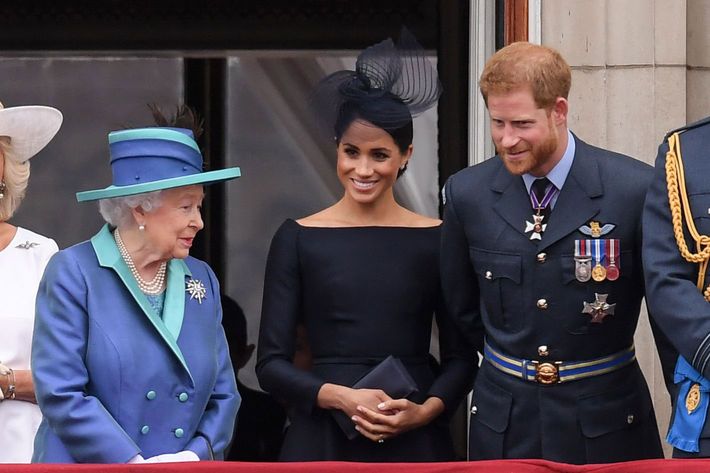 But that pic above is still G-rated, in my opinion.
Eventually, however, Meghan and Prince Harry fully gave into temptation and gave us some arguably PG-rated PDA, thank God: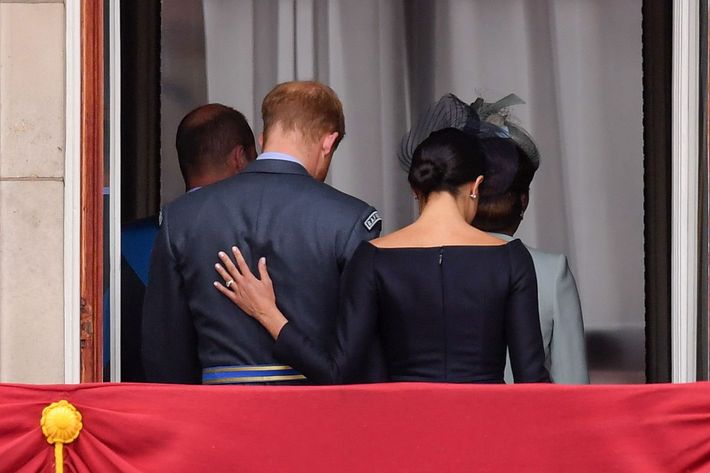 Blamo! She put her freaking HAND on his freaking BACK in a light, sweet, comfortable way that suggests: "We are two consenting adults in a relationship, here, let me help lead you out of this room and perhaps into a bedroom later."
Hot hot hot, I say!