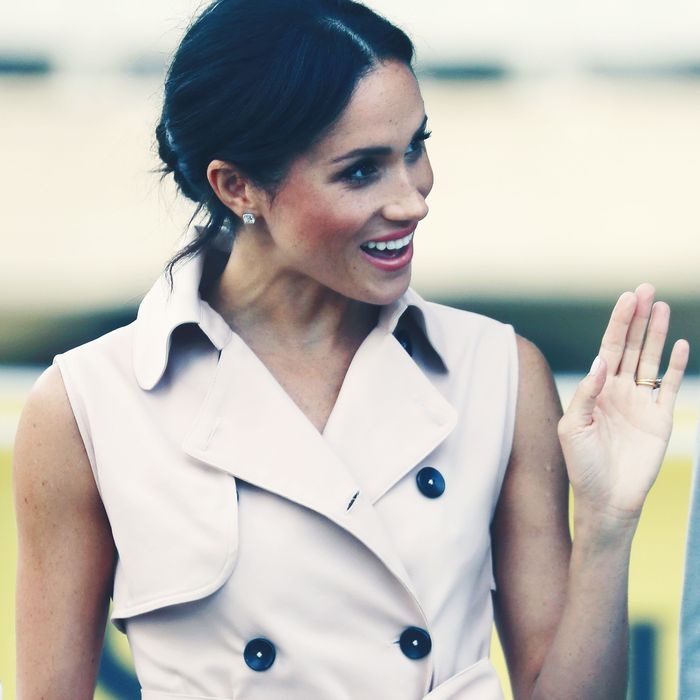 Meghan Markle.
Photo: Chris Jackson/Getty Images
Have you noticed that Meghan Markle has been just about everywhere in or around the U.K. area lately? Well, I have and I love it. In the past couple of months, Meghan's been to Buckingham Palace, other parts of Britain, back to Buckingham Palace, Ireland, another palace, polo matches, and also Wimbledon. Each time, she's been photographed wearing an outfit that seems to make practical sense, like long sleeves when it's chilly or giant hats when at fancy events.
But on Tuesday, Meghan attended yet another event, while wearing something … a bit different: a trench coat with no sleeves.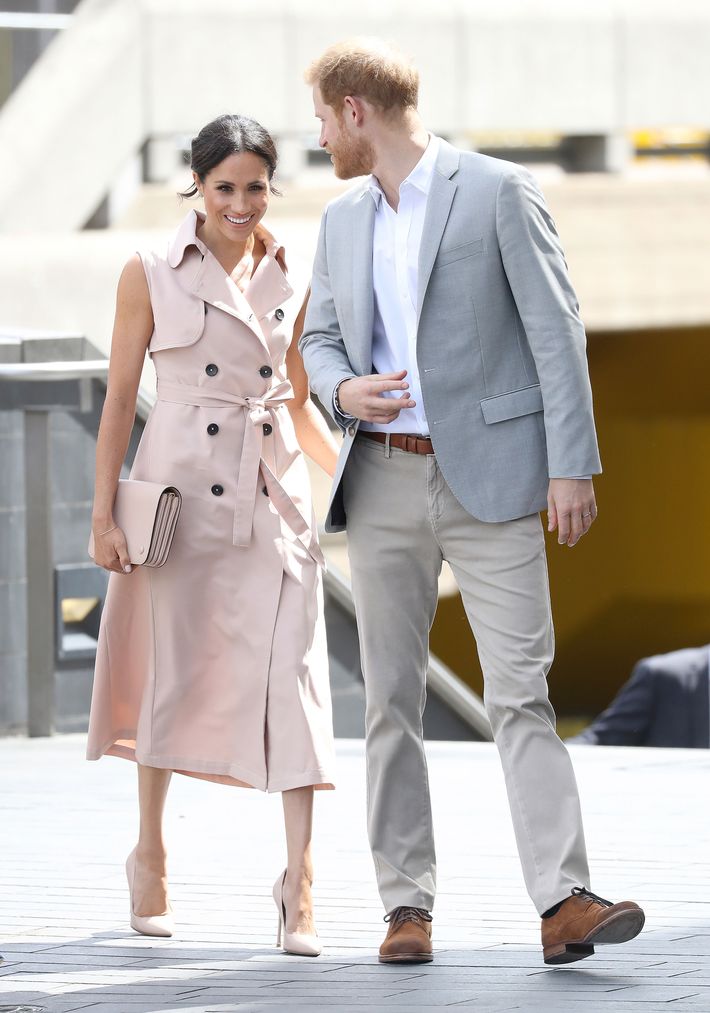 Meghan and her ginger husband, Prince Harry, stopped by a major exhibit honoring the life of Nelson Mandela on Tuesday in London. There, Meghan ditched the vibrant colors she's been donning lately and retreated to her uniform blush-pink color. But instead of going with her favorite boatneck silhouette, Meghan opted for an interesting take on an old British staple, with a relatively affordable $823 deconstructed trench dress by Canadian brand House of Nonie.
Here's hoping Meghan will soon wear similarly sleeveless versions of her beloved power coats — because really, who actually needs sleeves when they're royal?