Whether you call it lilac, lavender, or melodramatic purple, a pale purple shade is the color of the summer. On the spring 2018 runways, it showed up everywhere from high-end brands like Max Mara and Valentino to contemporary brands like Tibi and Rosie Assoulin. And it quickly trickled down to fast fashion, crowding out the millennial pinks and Gen-Z yellows of months past.
Designers tend to interpret melodramatic purple one of two ways. Either they play up its sweet, almost prissy nature with overly proper silhouettes, or they attempt to juxtapose it with edgy shapes (perhaps taking inspiration from Lil' Kim, who wore a lavender jumpsuit and pasties to the Video Music Awards in 1999.) But we'd like to think there's a middle ground — a way to just enjoy the color as a color, rather than treat it like a statement about femininity.
Here, Kellie Brown (who runs the And I Get Dressed account) wears a melodramatic purple midi dress with slight pleats in the sleeves and skirt. The shape is fresh and elevated, and the richly colored ankle-wrap sandals add some visual interest — the orange and red doesn't clash, exactly, but it doesn't quite go either. It's the perfect outfit to wear for that thing you have to go to and look nice at.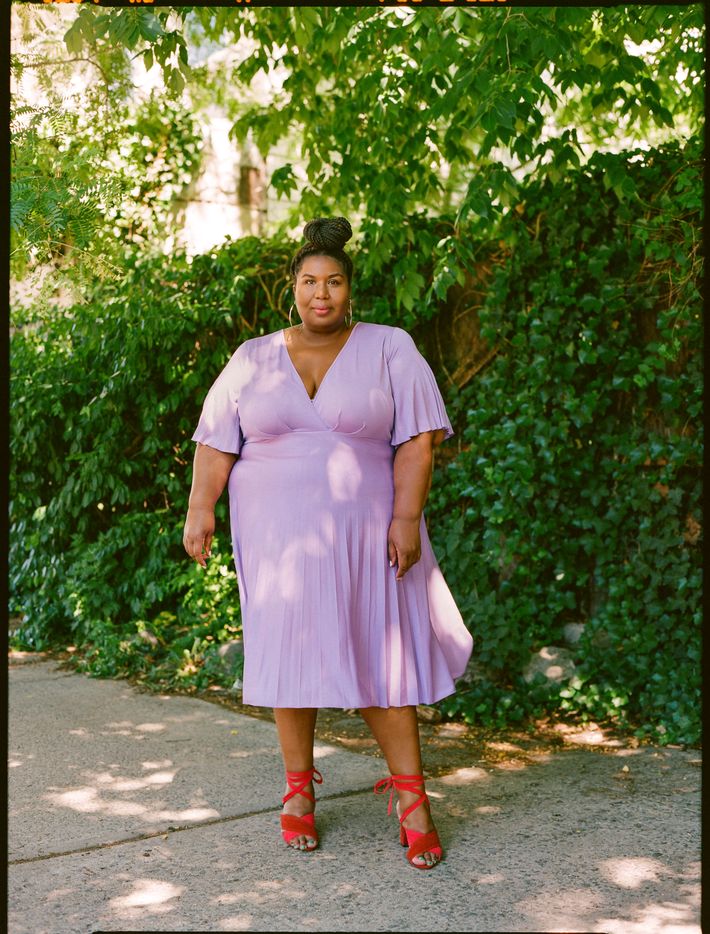 Photography by Heather Hazzan
Styled by Lindsay Peoples Wagner
Produced by Liane Radel
Makeup: Angela Davis Deacon @ De facto using Paula's Choice
Hair by Junya Nakashima
Model:Kellie Brown
Thanks to Quixote, NYC.
If you buy something through our links, New York may earn an affiliate commission