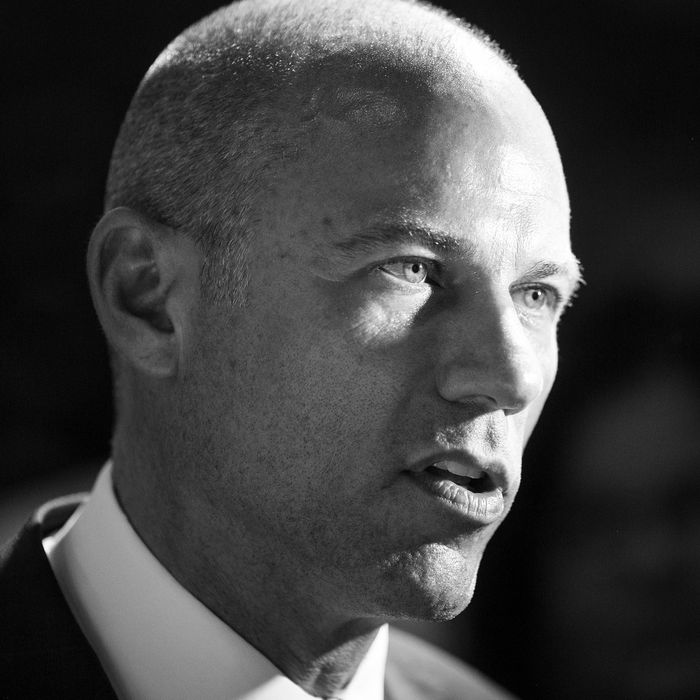 Michael Avenatti.
Photo: David McNew/Getty Images
Michael Avenatti, the attorney representing Stormy Daniels, a porn star who claims she was given hush money after having an affair with Trump, says he is representing three other women who were paid off in exchange for their silence about their affairs with the president.
"There are three additional female clients of mine that have not been disclosed that were paid hush money prior to the 2016 election, whether it be from Michael Cohen on behalf of the president, an entity that Michael Cohen formed, or AMI," Avenatti said at a panel in West Hollywood on Thursday, according to The Hill.
Back in 2016, AMI, or American Media, Inc., which owns the National Inquirer, purchased the rights to Playboy model Karen McDougal's story about her alleged ten-month affair with Trump for $150,000, and then never published it. On Wednesday, CNN published a recording from Donald Trump's former lawyer Michael Cohen, which confirms the president knew about payments Cohen and the National Enquirer had made to silence McDougal.
Avenatti said on Thursday that he has proof the three women had relationships with Trump, but that he does not have permission from them to disclose specifics. Later, the lawyer tweeted, "Three additional women. All paid hush money through various means. Time for Michael Cohen and Donald Trump to come 100 percent clean with the American people. All the documents, all the tapes, NOW. No more lies or lip service."
When reached for comment by the AP, Cohen's lawyer Lanny Davis declined to comment, but suggested people take Avenatti's claims with a grain of salt given that he and his client, Stormy Daniels, are in the midst of a heated legal battle.
"Mr. Avenatti is an aggressive attorney doing his job in the middle of litigation. I have been there, done that. An attorney in litigation is just that, and until the litigation is over, I'm not going to comment on the words used."
Currently, Daniels and Avenatti are suing Cohen and Trump for defamation, and to dissolve the nondisclosure agreement she signed ahead of the 2016 election, for which she received $130,000 in exchange for her silence about her alleged 2006 affair with the president.