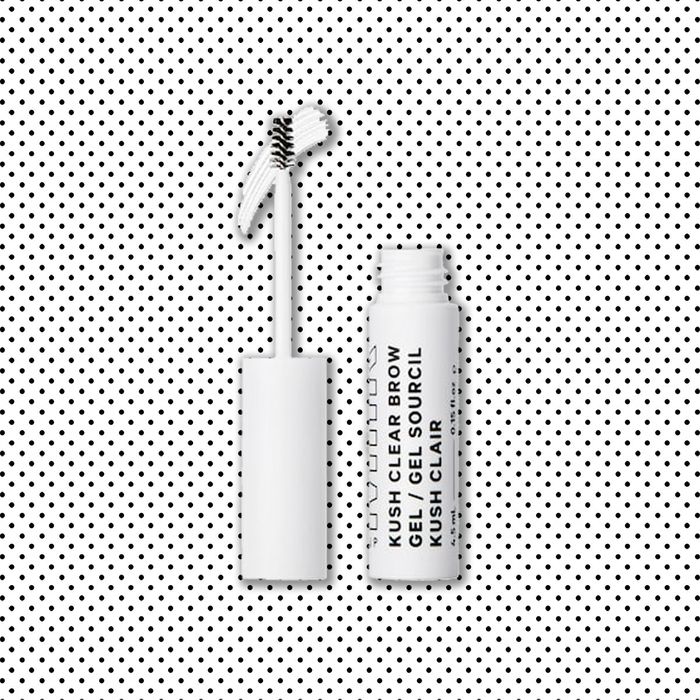 When it comes to brow products, gel is decidedly the most chill. It takes very little technique to apply and achieve a nice, groomed look. The good people over at Milk Makeup have taken that a step further and added CBD into it, just like they recently did to their mascara. The new Kush Brow Gel product launched last week on Sephora.
So why does the world need weed brow gel? It's not to get high. CBD is hemp-derived and non-psychoactive, with alleged anti-anxiety benefits. But Milk recently became a vegan brand. As a result, they can't use beeswax, which is a super common binding component in gels. Cannabis oil is a vegan alternative. It's also moisturizing and allows for, "fullness without flaking," according to Milk's description. Like the mascara, the brush is equipped with what the brand calls "heart-shaped fibers" (photogenic!) that adhere to the hairs better to apply the product. It's unlikely the gel will help calm you, but it could help calm your brows.
It's available in four shades: a blonde, a light brown, a dark brown, and clear. And it only costs $18, making it a cost-effective, dope alternative to other brow gels.
If you buy something through our links, New York may earn an affiliate commission.