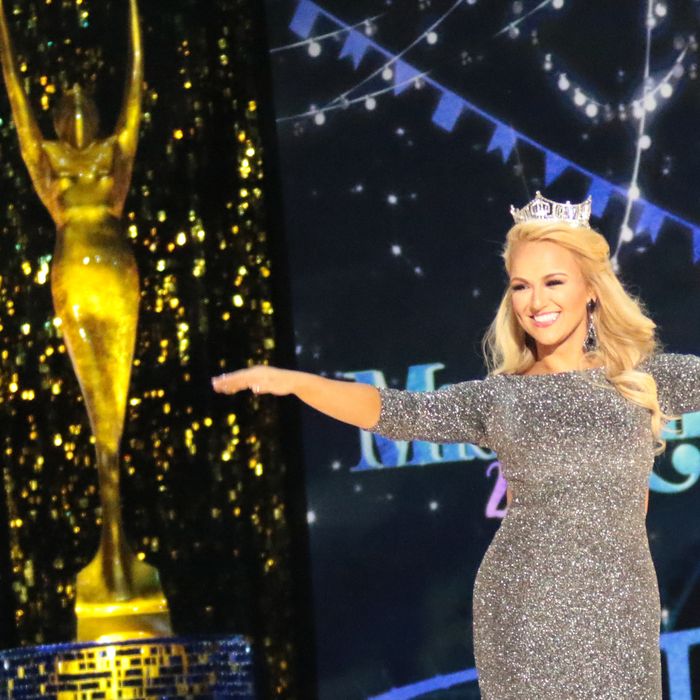 Photo: Donald Kravitz/Getty Images for Dick Clark Productions
If the Miss America drama bomb has, until now, flown under your radar, you'll want to catch up. It has everything: leaked emails, a CEO creepily trying to marry off his daughter to an employee, sabotage, Gretchen Carlson.
On Saturday, factions emerged behind the scenes. Page Six reports that four new board members have exited after only a few months and posted in a private Facebook group that they were forced out. Former pageant winners Kate Shindle, Laura Kaeppler Fleiss, Jennifer Vaden Barth and Valerie Crooker Clemens have all left, with Barth and Clemens writing in a Facebook post "neither of us resigned voluntarily," and that pre-signed resignation letters were used. Fleiss posted she "stepped away from a board that I felt had become incredibly toxic." And Shindle added, "I felt that our good-faith attempts to practice oversight were characterized as destructive, hostile and/or unappreciative."
Page Six sources attribute the rift to the ending of the swimsuit competition. They claim some were falsely lead to believe it was for the sake of the televised broadcast. Meanwhile the Miss Ameria Organization is insisting publicly that the decision was unanimous and the choice not misleading. However, dueling petitions have been provided to the Press of Atlantic City that cast doubt on that. One, a petition signed by 22 former state pageant winners, calls for the resignation of the entire board. Another is an open letter signed by 30 former Miss Americas expressing support for the current leadership. So, with the battle lines clearly drawn, it'll probably all come down to the talent portion.