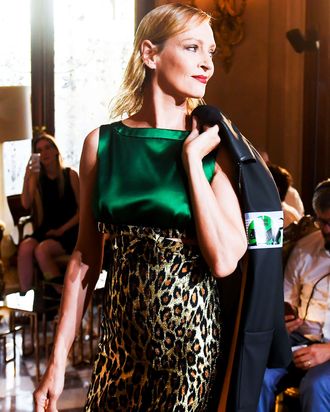 Uma Thurman.
Photo: Victor Boyko/Getty Images for miu miu
There was an astronomical amount of female star power at Paris's Hotel Regina on Saturday evening, where everyone from Uma Thurman to Naomi Campbell to Kate Bosworth walked the runway for Miu Miu's Cruise 2019 show.
In an interview with WWD, Miuccia Prada revealed that she had no problem beckoning so many celebrities to wear her latest collection. In fact, she claims that she convinced them all — Rowan Blanchard, Kate Bosworth, Naomi Campbell, Raffey Cassidy, Alexa Chung, Gwendoline Christie, Jaime King, Audrey Marnay, Chloë Sevigny, Sadie Sink, Uma Thurman, and Suki Waterhouse — in one single day.
"We decided in the morning, 'Let's do it,' and we asked and everybody said yes," Prada said. "They loved the idea of doing the show."
The first to walk the runway was 16-year-old Rowan Blanchard, who was "in shock" after the show. "I really can't believe this," she wrote in a heartfelt Instagram post.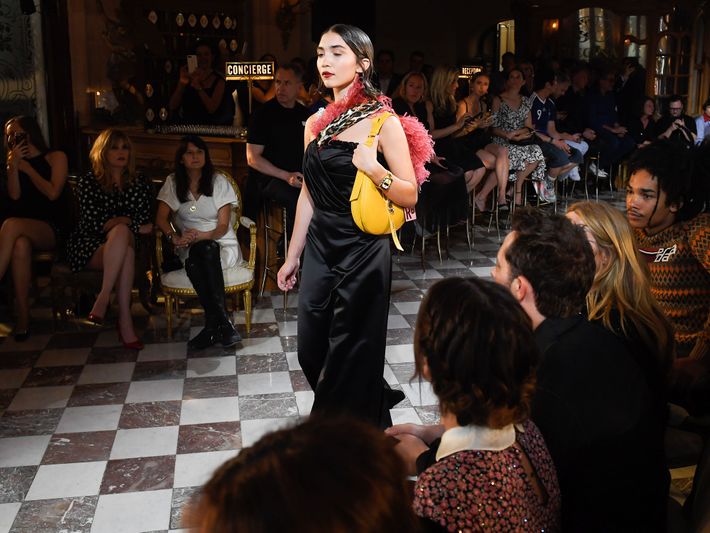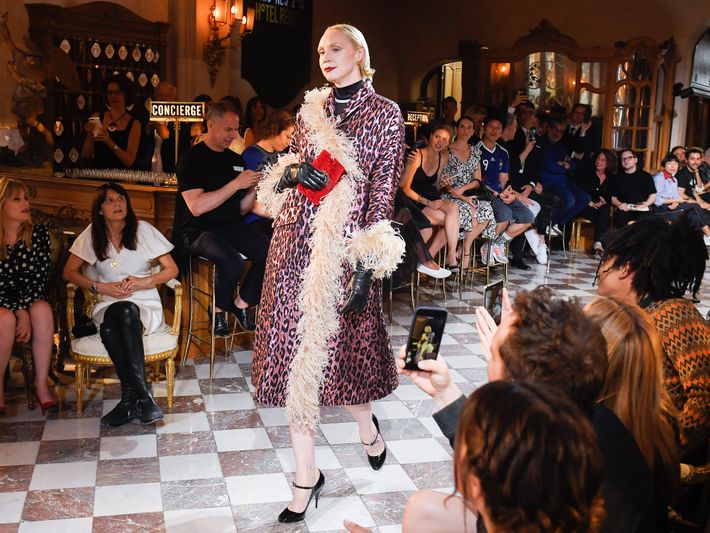 According to Prada, the collection was about "day, night and bed, because we are in a hotel," she told WWD. The runway space in the Belle Époque hotel, which is opposite the Louvre Museum, was designed by six-time Academy Award nominee production designer Sarah Greenwood.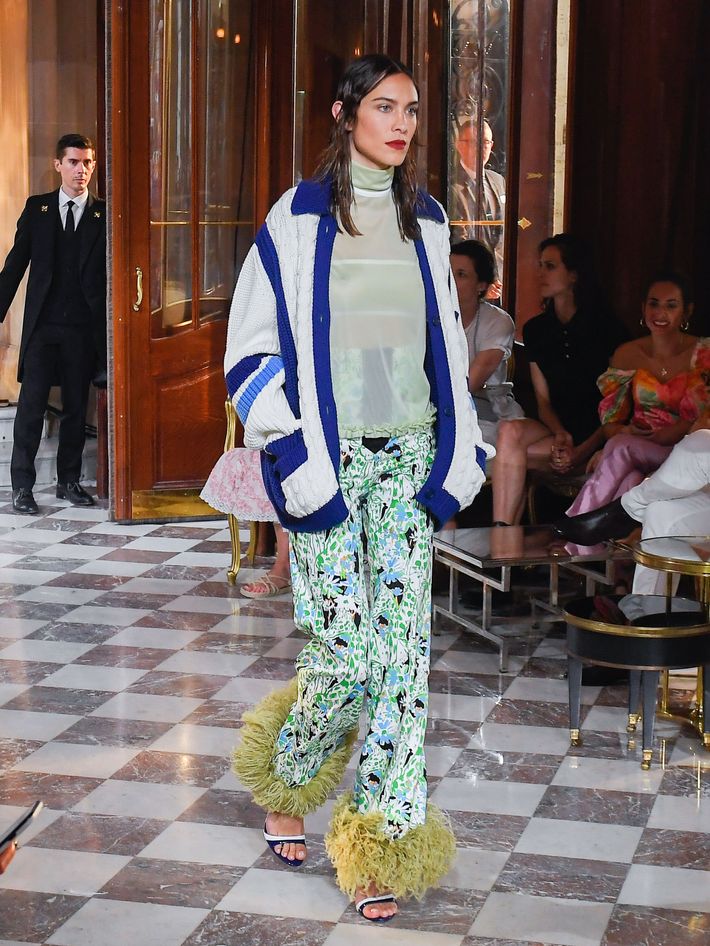 "This is an occasion to celebrate the freedom, camaraderie and vivacity that embodies the spirit of Miu Miu," Greenwood told WWD.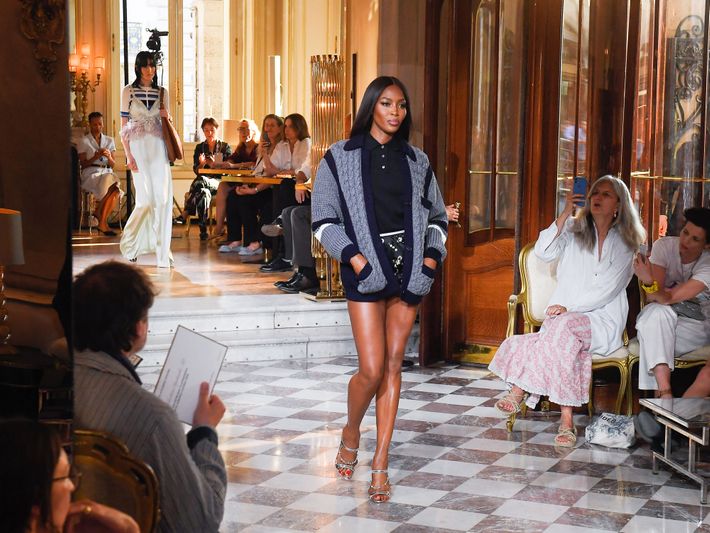 For some, like Kate Bosworth, it was their first time walking on the catwalk. While she went into the show thinking, "I can barely walk on the street, much less a show," she told WWD, she "had an absolute ball."