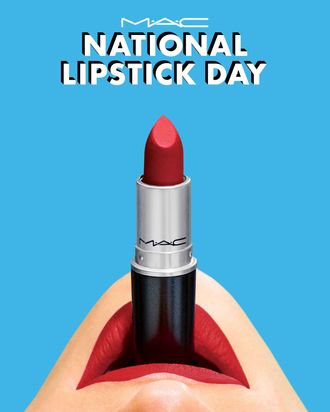 I know this seems too good to be true, but truly: M.A.C Cosmetics is giving away free lipstick on Sunday, July 29, in honor of National Lipstick Day. You read that correctly: The label responsible for some of the beauty world's most iconic products, is going to give full-sized lipsticks away. For free. M.A.C lipsticks. FOR FREE. Is it too soon to camp out and wait?
The coolest part is that M.A.C is bringing back a selection of lipsticks from retired lipstick island and distributing it to the masses. The nine cult throwback shades are pulled from their Frost, Lustre, Matte, Creamsheen, Satin, and Retro Matte lines with shades like the soft nude Tanarama, shimmering pink Florabundi, and bold purple Epic.
Personally, I am partial to almost hot pink Moxie, but vampy Mixed Media is also catching my eye. Obviously, this offer is valid while supplies last, including only one free lipstick per person. No purchase is necessary to be able to receive your freebie. Grab an early brunch on Sunday, then head to your nearest M.A.C store to celebrate this entirely made-up, delightful holiday. Preview the shades below.
National Lipstick Day Shades