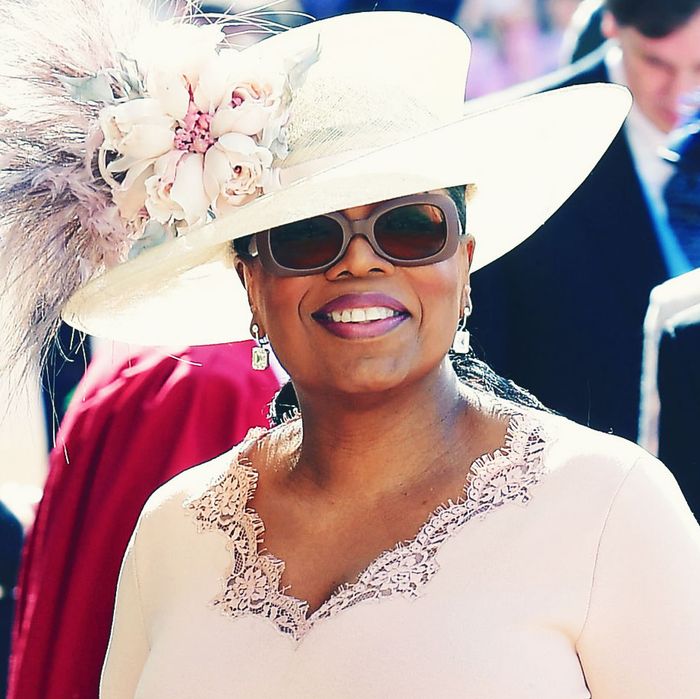 Oprah Winfrey.
Photo: Ian West/AFP/Getty Images
Oprah has dealt a final blow to those still holding out hope that she may still run for office (despite the fact that she's shut down the rumors since February). Winfrey told British Vogue that a presidential run would "kill" her. And we don't want that to happen.
"In that political structure — all the non-truths, the bullshit, the crap, the nastiness, the backhanded backroom stuff that goes on — I feel like I could not exist," Winfrey told the magazine. "I would not be able to do it. It's not a clean business. It would kill me."
People started jumping on the Oprah 2020 bandwagon after Winfrey's rousing #MeToo speech at the Golden Globes this year. She has been shutting down the rumors, and said previously that if God told her to, she would run. To be fair, that still could be true as the Christian God does have a track record of asking people to do things that make them quite unhappy.
Vogue's full interview with Winfrey has not been released yet, but she did give a piece of perfectly Oprah advice in the teaser.
"People talk about 'these are such dark times', but what if we shift the paradigm? Because I see it differently," she asserts. "I see, 'Isn't this remarkable that we're waking up?' For years, women have endured craziness. This is what's happening to people. They're allowing themselves to not just become corroded, but to become hysterical. You've got to lean to the happiness."
Read the full interview, and catch some gorgeous photos of Oprah, in the next issue of British Vogue, out July 7.