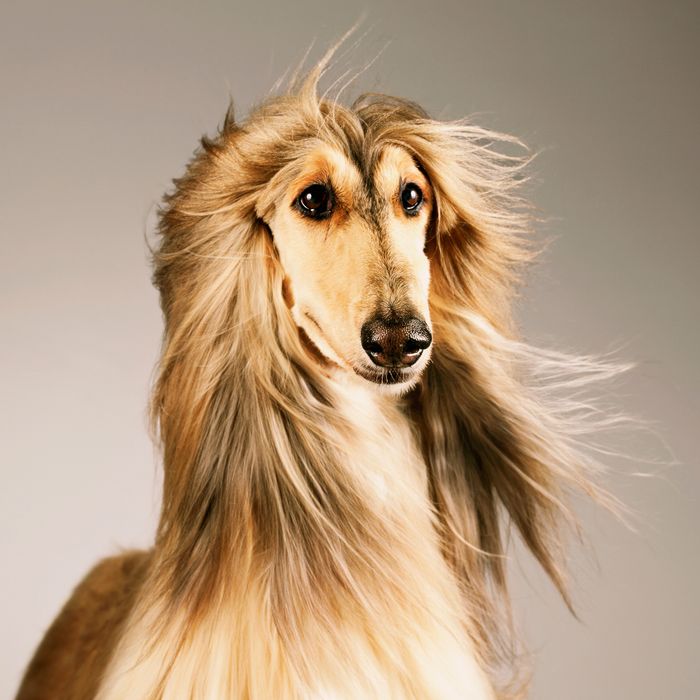 This could be your dog.
Photo: Glow Images, Inc/Getty Images/Glow RM
Have you ever looked at your dog and thought, Their hair needs to be shinier? If so, Ouai has the answer for you. The hair-care brand, launched by Kardashian hairstylist Jen Atkin, is releasing a $28 dog shampoo. Yes, $28.
The shampoo, like all of Ouai's products, is super luxurious and promises to leave your pet-fluencer's hair/fur shiny and smooth. It's formulated with "odor-fighting cleansers" as well as apple cider vinegar, aloe, and hibiscus extract. Like Ouai's arsenal of human hair products, it'll be fragranced with the white musk and Italian lemon signature scent.
They're not the only luxury dog shampoo on the market. High-status soap brand Aesop has a $39 animal fur wash and luxury dog-supply site Les Pooches has a hypoallergenic one that runs between $20 and $140.
But wait, there's more: Ouai will be donating 15 percent of their proceeds to the Vanderpump Dog Foundation. As in, the dog foundation founded by Lisa Vanderpump of Real Housewives and Vanderpump Rules fame. Basically, if you want your dog to be quasi-famous, get this shampoo.