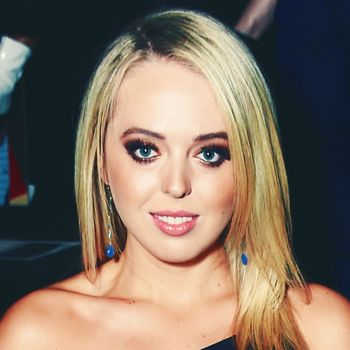 Who?
Photo: Nicholas Hunt/Getty Images
I'm not one to throw around terms like "icon," "American hero" or "once in a generation mind" lightly, so I won't use them here. Nonetheless, I am filled with gratitude, admiration, and awe for this incredible "Page Six" source who got so drunk at a Fourth of July party in Bridgehampton that they didn't recognize the president's daughter, Tiffany Trump (the one he hasn't hit on).
The "tipsy insider" was at model and life coach Tinamarie Clark's Independence Day party where they noted: "There was Secret Service and a lot of security at the house, so they had to be there for someone important. I had way too much to drink so I didn't recognize anyone."
Other guests they may have not recognized included Instagram-official couple Justin Bieber and Hailey Baldwin, friend of the Kardashians Jonathan Cheban, and Yankees player Giancarlo Stanton.
Perhaps the tipsy insider, once they had sobered up, regretted having missed so many influential guests. Or perhaps they didn't care and went on party-hopping from estate to estate around the Hamptons. Or maybe they went to volunteer or register voters somewhere, we simply don't know. Regardless, as the Eckhart Tolle quote on Tinamarie Clark's website, heymama.co, reads, "Life will give you whatever experience is most helpful for the evolution of your consciousness. How do you know this is the experience you need? Because this is the experience you're having at the moment."
Indeed, what an evolution of consciousness for the anonymous "Page Six" source, and also for the rest of us. Peace.