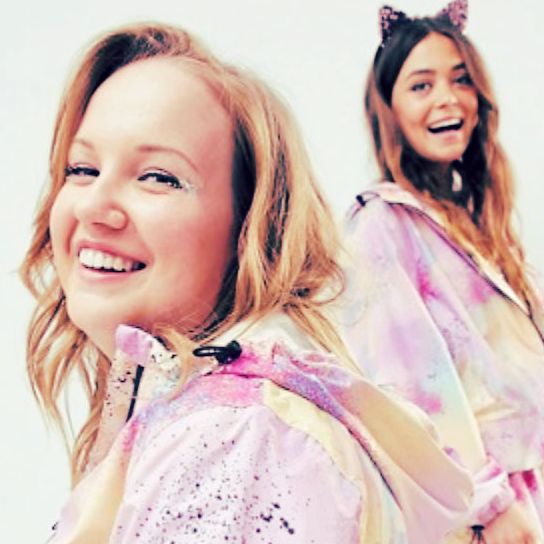 Chloe Ball-Hopkins.
Photo: ASOS
BBC reporter and para-athlete Chloe Ball-Hopkins teamed up with ASOS to make a colorful jumpsuit that is accessible to people who use wheelchairs. Additionally, it's really cute and tie-dye (it's a thing now).
The outfit looks like a two-piece tracksuit, but the jacket and pants zip together. It's also fully waterproof and has a longer hemline for the jacket in the back, to prevent it from riding up. Many have been praising the e-commerce giant for working with differently abled people to create an accessible product.
The set sells for £50, or around $66. Hopefully there will be more accessible styles on the way from more major retailers.