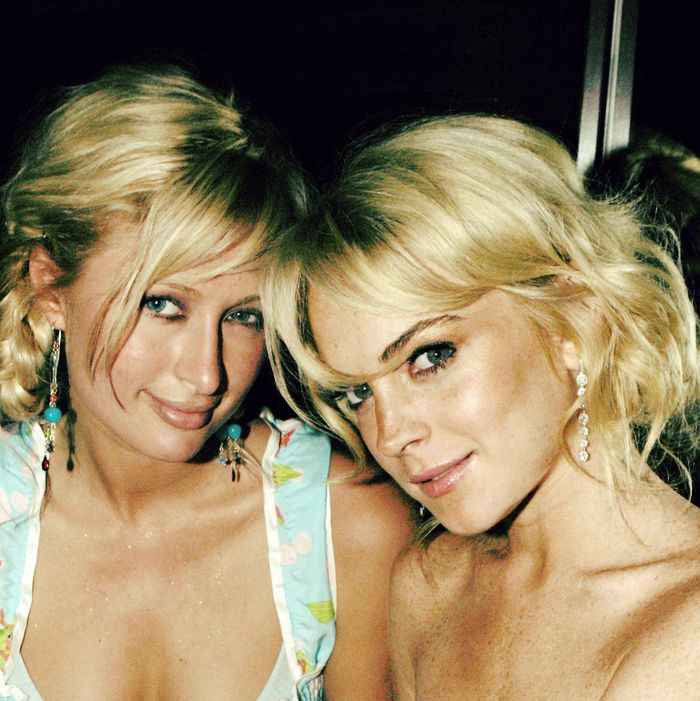 Paris and Lindsay in 2005.
Photo: Jeff Vespa/This content is subject to copyright.
Paris Hilton knows you haven't let her frenemy-ship with Lindsay Lohan go and apparently she's not willing to either. The heiress commented on a fan page's post about Lindsay Lohan, calling her a liar.
The video showed a 2006 clip of Lohan accusing Hilton of pouring a drink on her, then backtracking and saying Paris is her friend, backtracking again to call her a cunt, then backtracking a third time to insist that Paris was/is her friend. Hilton commented on the Instagram post "#pathologicalliar" which was captured by @commentsbycelebs.
Hilton's statement was coupled by two laughing emojis, which is basically the 2018 equivalent of Lohan's quote. The two should bury the hatchet at Lohan's Mykonos beach club.