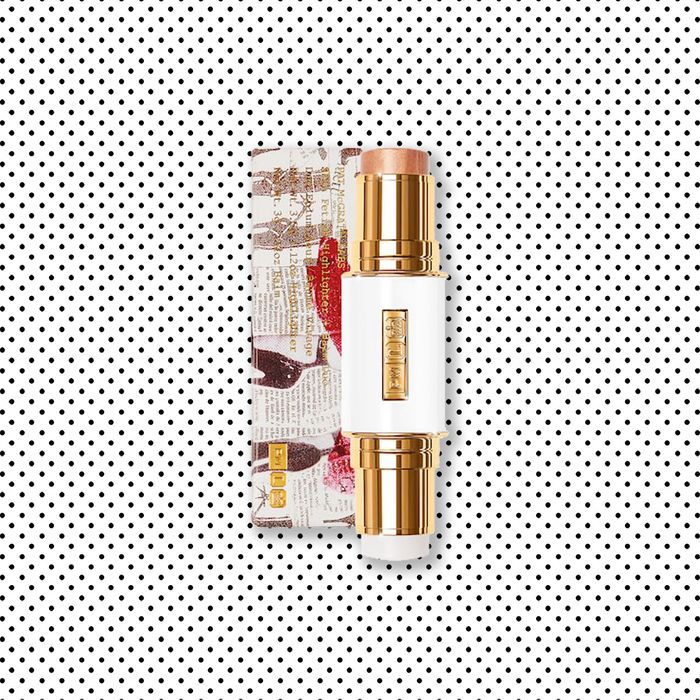 If I go to hell, it will be Pat McGrath's fault. Somewhere in the Good Place, there's a running loop of all the times my friends have asked me for McGrath's limited-edition SkinFetish highlighter and I've said, "I don't have any." This is a complete lie, one that I've told without feeling much guilt for two years. The truth is that I have a secret hiding place for my McGrath highlighter and its sequined pouch. But when you find a limited-edition highlighter that makes your cheekbones look naturally gleamy, you have to help yourselves before helping others.
Now, the Mother Superior of Makeup is moving her highlighter out of its limited-edition status, making it available at Sephora all year round. If you haven't tried it (which is very likely, since I haven't been sharing), you must. Without stuttering or blinking, I maintain that it is the best highlighter of all time. It never looks patchy. It blends with the littlest of effort. It's not so bright that it will blind small children, and does not shimmer.
"This will not give you a highlight you can see from 17 blocks away," McGrath said at a press event. Pat it on your place of choice (I suggest in a C shape going from above your cheekbones to your temples) and it somehow throws a beam of light that way, making the area look shiny without appearing glittery or (gross) moist. This is quite useful when you want to redirect focus from darker areas of your face, like, say, under your eyes.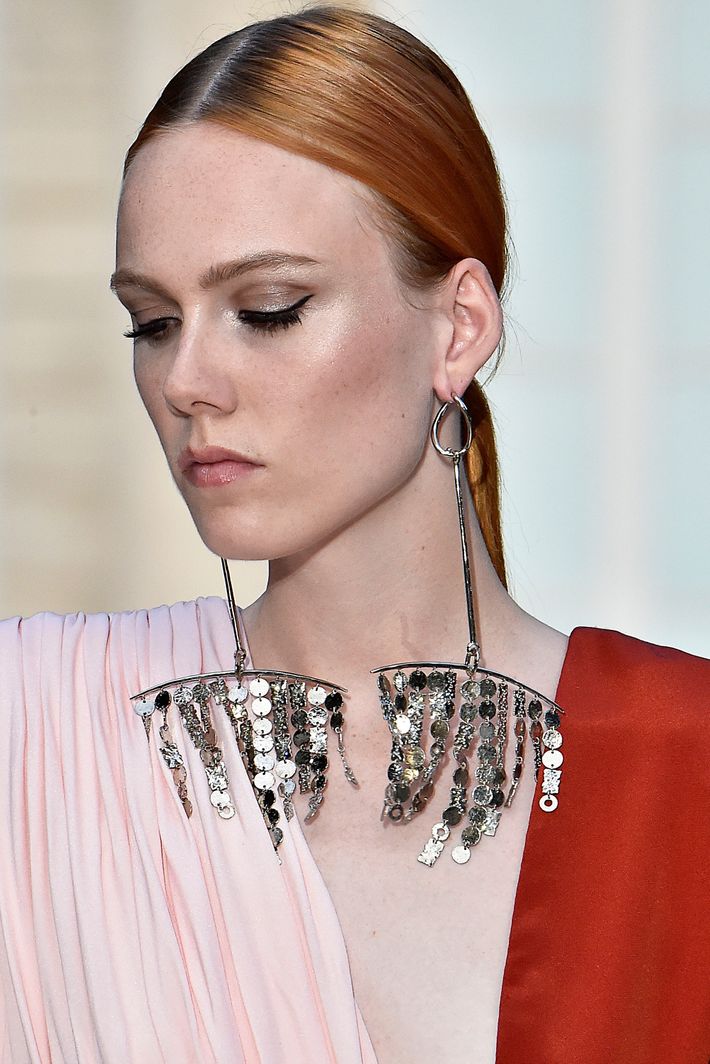 The highlighter is double-ended. One end has a clear balm that adds colorless shine. On the other side is a soft cream in a choice of either bronze, nude, or golden (particularly pretty on darker skin). There's also a trio of soft, velvety powders (sold separately) which you can brush on top of the highlight for a more dramatic effect. At this weekend's Givenchy Couture show, all of the models wore this highlight. They looked healthy, polished, and sophisticated, and their cheekbones did not remotely resemble metal plates.
Despite the highlight now being available full-time, I'm still not entirely sure I want to share. But I'm willing to try being less of a shirtbag.
If you buy something through our links, New York may earn an affiliate commission.