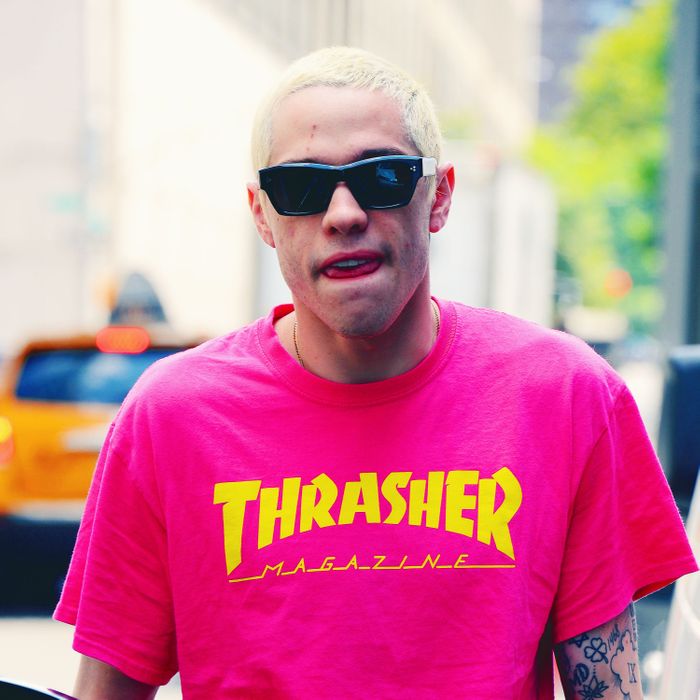 Pete Davidson.
Photo: Robert Kamau/GC Images
Earlier today, Pete Davidson deleted all of the photos from his Instagram, prompting panic from Grandson shippers everywhere. Deleting one's social-media history is often the first indicator of a celebrity breakup, which is always a concern when your relationship is a month long and was forged over tattoos and mutual Harry Potter fandom.
But fans of the couple can rest easy. It turns out that Davidson did not delete his online presence because his real life is in shambles; he deleted it because, like New York Times writer Maggie Haberman, he is tired of social-media negativity. (Recently the SNL star has been in some online skirmishes with online haters, including the Ariana Grande fans who disapprove of their relationship.)
Also, because his real life is "fucking lit."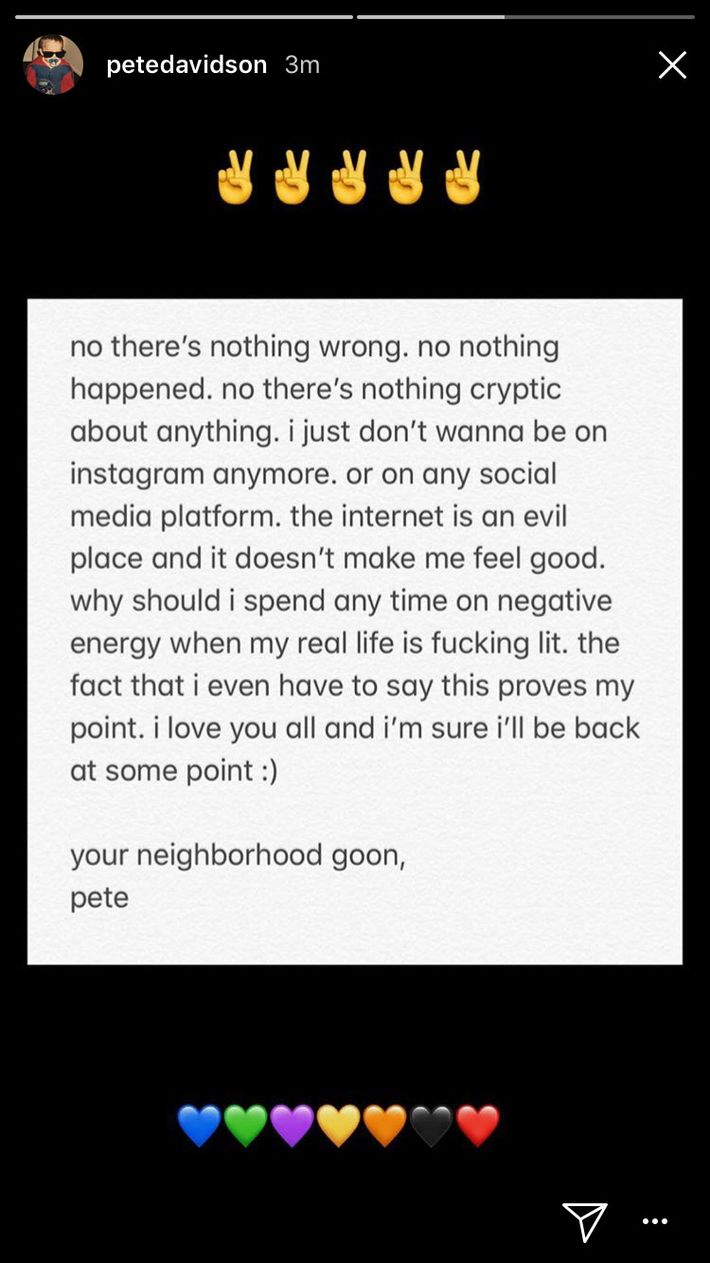 Being lit on Instagram? So passé. Being too lit for Instagram? Now that is lit. Congratulations to Pete Davidson on being so fucking lit.