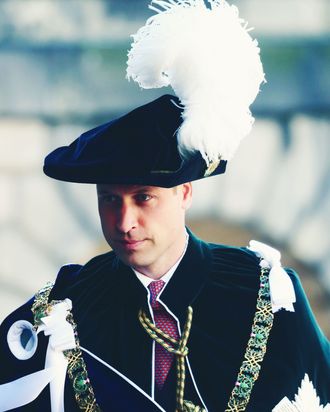 Prince William, sexy.
Photo: Chris Jackson/Getty Images
Prince William was in Edinburgh, Scotland, on Friday with Queen Elizabeth for a fancy and official ceremony involving the Order of the Thistle, which Wikipedia explains is an order of chivalry and nobility and involves a bunch of actual knights and Ladies. While there, the Earl of Strathearn (which is Prince William's title in Scotland) wore some velvet robes that looked incredibly hot … and I'm talking both temperature- and attractive-wise, if you feel me.
Prince William strolled up to the ceremony, appropriately called the Thistle Ceremony, wearing matching robes with his grandmother and his aunt, Princess Anne. The queen and princess royal looked nice — regal, if you will — but Prince William … well … oh Prince William.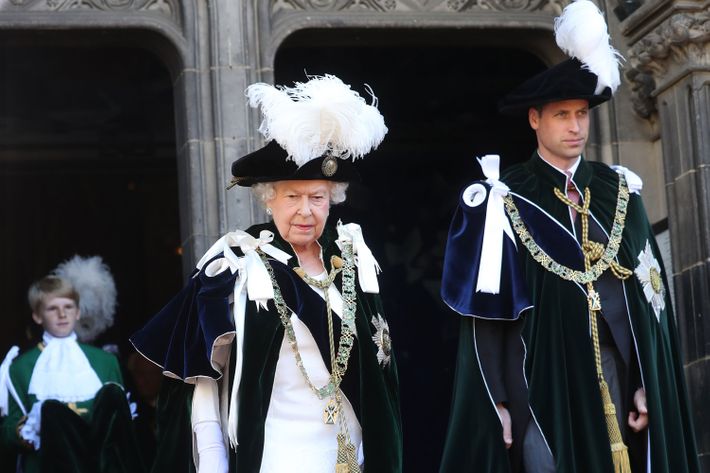 He was dressed like a swashbuckling but also polite pirate who maybe I get to know while I work on a boat as a pirate, too, and then I don't know, maybe I accidentally spill some water on his robe and then maybe I have to wipe the water off and, oh, it's just easier to air the robe out, so maybe we have to go find a private spot on the boat and next thing you know, I'm gingerly undoing the long gold-ish rope and fancy jewel-looking thing holding the robe up and it's off. And …
Sorry, I'll try to contain myself.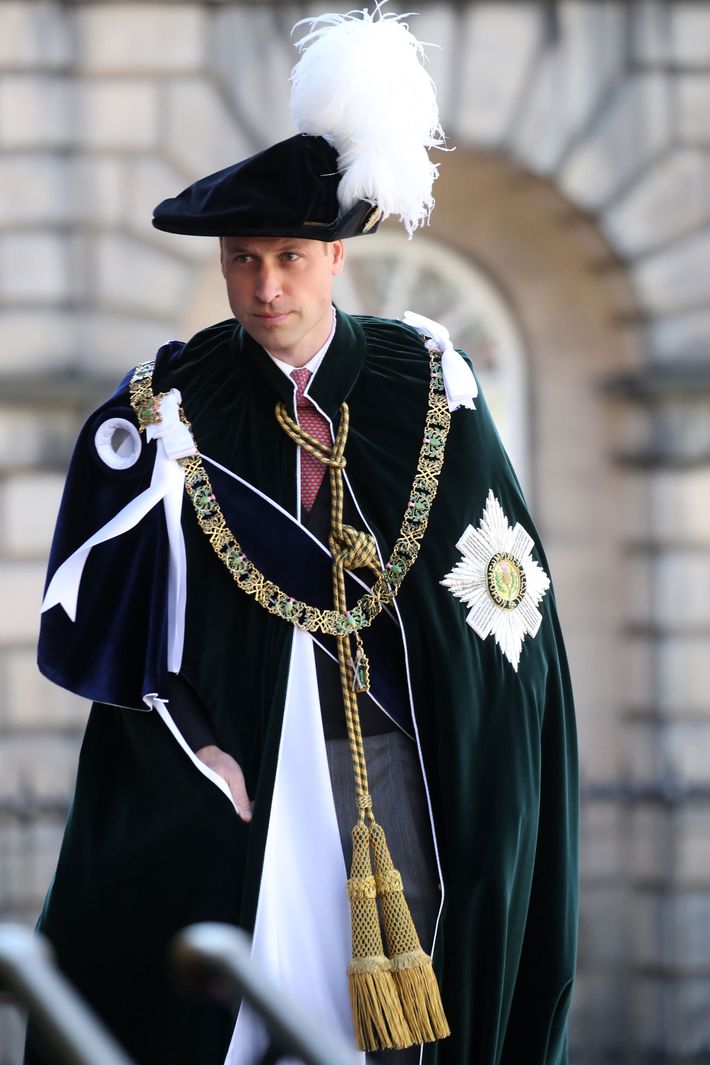 But do you see what I mean? While the idea of a velvet robe and fancy feathered hat during the extreme heat of this summer makes me want to crawl out of my skin, I also just can't get enough of Prince William in this attire. I guess what I'm trying to say is: I just realized that I might be attracted to old-timey pirates.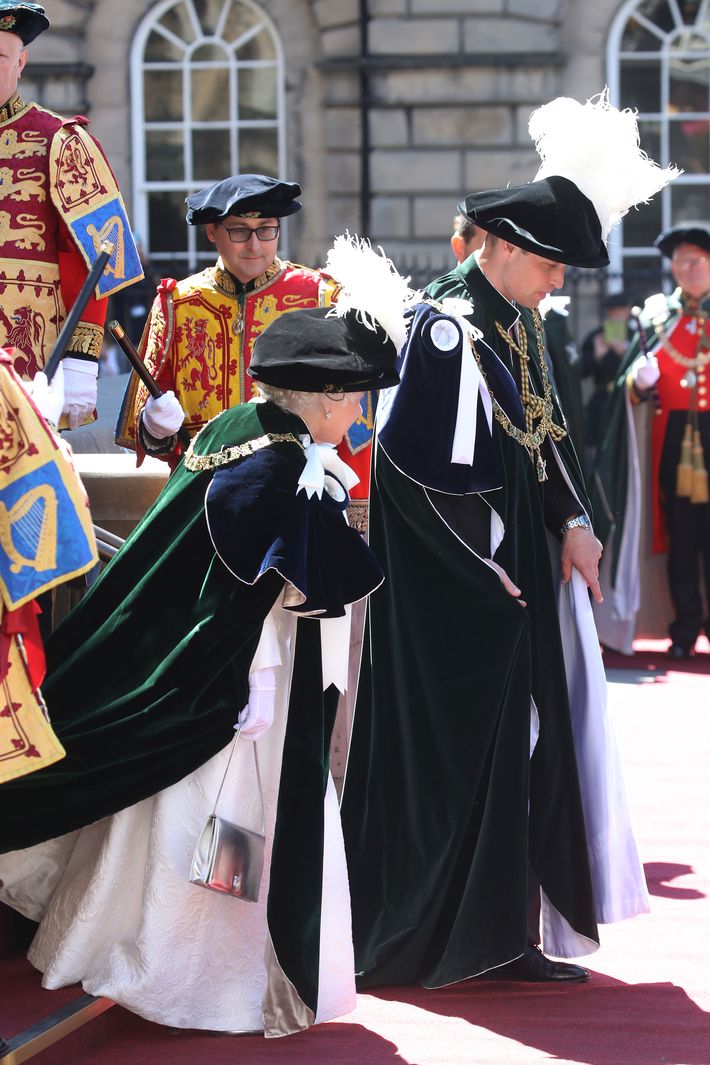 Prince William, thank you.