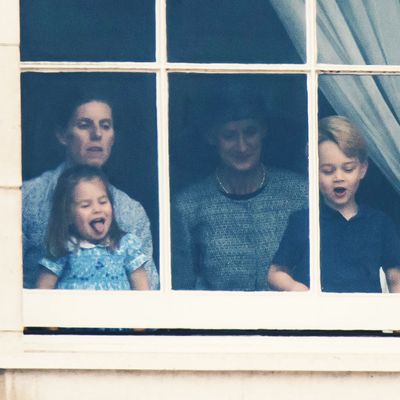 Yum, a window.
Photo: WHAA/ZDS/WENN.com
There's currently a heat wave in the U.K. (and also here in America). And so, it's perfectly understandable that young Princess Charlotte would try to cool down while watching the Royal Air Force 100th birthday celebrations from a palace window on Tuesday. Only, there was apparently no ice cream around this time, so the 3-year-old diplomat instead opted to taste a nice, refreshing window.
Princess Charlotte and her brother, Prince George, were spotted during the RAF celebration (which was attended by their parents, Kate Middleton and Prince William, and cool aunt and uncle, Meghan Markle and Prince Harry, but not them, rudely) in the window of Buckingham Palace. Joining the young royals were their nannies, but not their elusive 2-month-old brother Prince Louis.
Beyond sticking out her tongue to taste the delicious window, Princess Charlotte was also photographed watching her big brother Prince George give a royal wave to the crowd.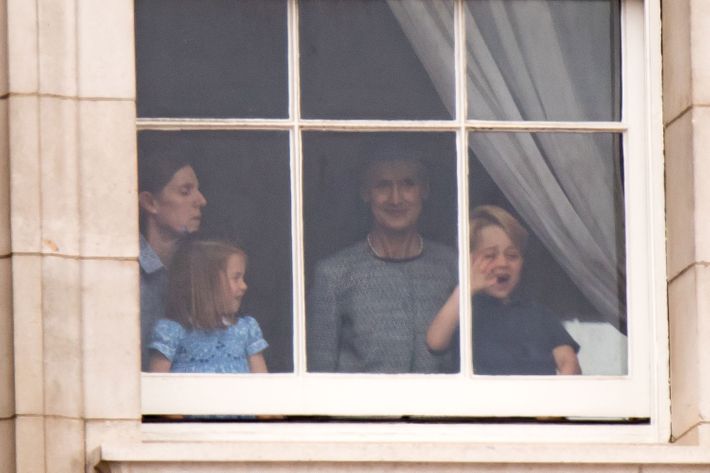 But then, things took a dark turn: The young royals looked as if they were trying to escape through the window — to no avail, as that is not how windows work.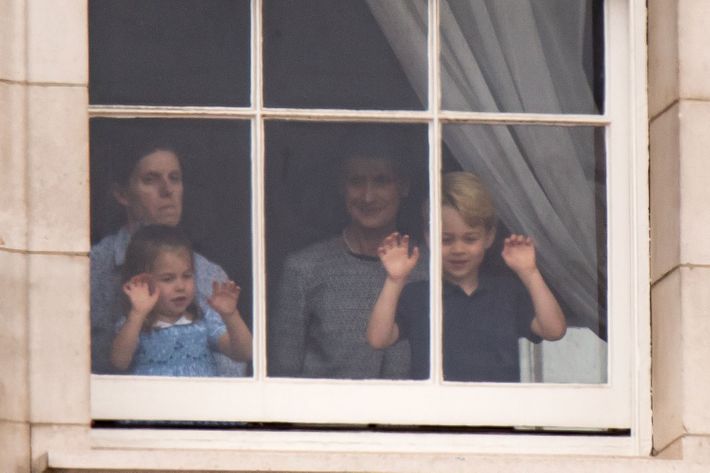 Probably for the best, though, because as I said — it's hot outside.