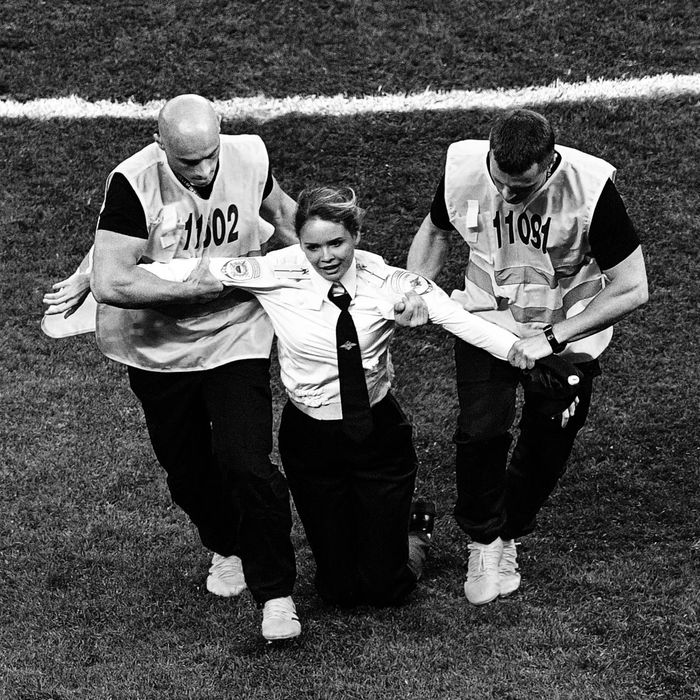 Protester running onto the World Cup field.
Photo: Mladen Antonov/AFP/Getty Images
On Sunday, the World Cup final match between Croatia and France was briefly interrupted when three women and one man dressed in old-fashioned police-officer costumes ran onto the field. As quickly as they had appeared, they were taken back off the field by security; the game resumed, and the announcers barely made a mention of it.
Now — a day after French celebrations have waned and the World Cup has ended — the protesters are being sentenced by Russian authorities in Moscow. They've since been identified as Veronika Nikulshina, Pyotr Verzilov, Olga Kurachyova and Olga Pakhtusova. The four are accused of "violating the rules for spectators at sporting events" and "wearing police uniforms illegally," according to BBC.
Nikulshina was sentenced this afternoon, and will spend 15 days of "administrative arrest" in a "special prison," according to a tweet from Pussy Riot's account. She is also banned from attending sporting events for the next three years.
Reuters reports that the other three members who ran onto the field will be sentenced later this afternoon.