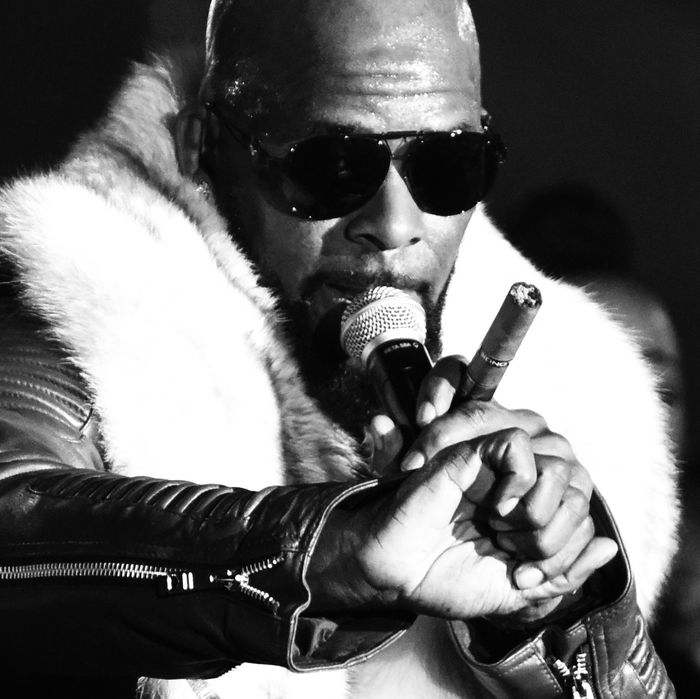 R. Kelly performing.
Photo: Tim Mosenfelder/WireImage
In July 2017, Jim DeRogatis published a Buzzfeed News report on R. Kelly's "cult" which included allegations of forced imprisonment, sexual abuse and physical assault. It was shocking to many, but not DeRogatis. After covering Kelly since 2000, this was only a continuation of the reporter's investigation into the man.
Now R. Kelly is taking aim at the investigative reporter in his newly released, 19-minute song "I Admit," in which he addresses his many controversies, including his pedophilia, running an alleged sex cult, and Spotify briefly removing his music from its playlists. In the seventh of eight verses on the track, R. Kelly addresses DeRogatis directly for several lines:
"To Jim DeRogatis, whatever your name is (whatever your name is)

You been tryna destroy me for 25 whole years (25 whole years, yeah)

Writin' the same stories over and over again (stories, stories, yeah)

Off my name, you done went and made yourself a career (a whole career)

But guess what? I pray for you and family, and all my other enemies (prayed for you, enemies)

I'm not gonna let y'all steal my joy, I'm just gon' keep on doing me (my joy, doing me)

Now I don't know what else to say except, I'm so falsely accused

Tell me how can you judge, when you've never walked in my shoes"
Cheers to Jim DeRogatis for nearly 20 years of investigation into the singer. As for R. Kelly, let's at the very least try to keep him off our playlists.