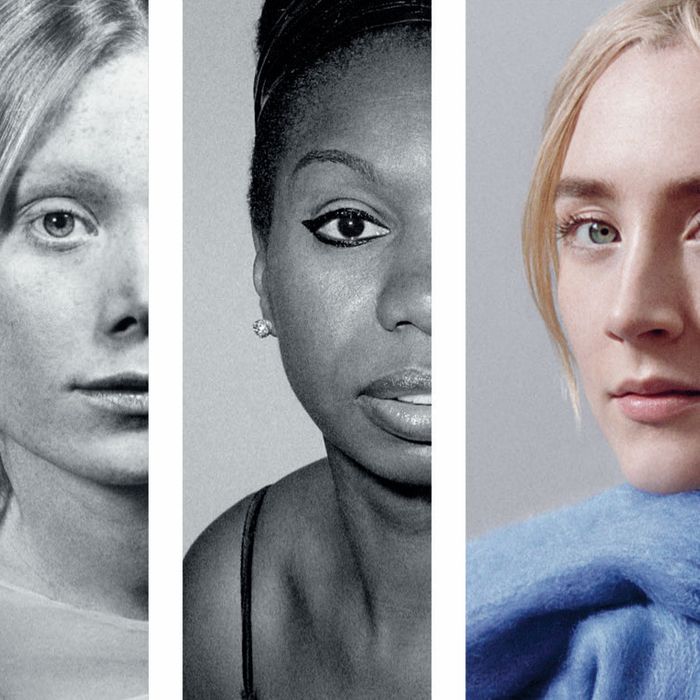 The campaign images by Anne Collier.
Photo: Courtesy of Calvin Klein
Calvin Klein creative director Raf Simons has unveiled his first fragrance for the house, called Women. And in order to celebrate Women, he has tapped Saoirse Ronan and Luptia Nyong'o to star in the upcoming campaign for the fragrance.
The campaign images show Ronan and Nyong'o next to women they admire. Ronan chose actress Sissy Spacek and singer Nina Simone; Nyong'o went with triple-threat Eartha Kitt and actress Katharine Hepburn. The artwork was done by photographer Anne Collier.
"CALVIN KLEIN WOMEN is inspired by the transmission of strength and inspiration from one woman to the next; by plurality combined with individuality; freedom of expression; and the notion that the collective is as vital as the individual," Simons said in a statement.
Simons's first fragrance is described as a woody floral, with notes of eucalyptus acorns and Alaskan cedarwood. The rectangular bottle is playfully minimal with the spray top placed to one side. It will go on sale today on Calvin Klein's website and in stores, starting at $68 for 30 milliliters.