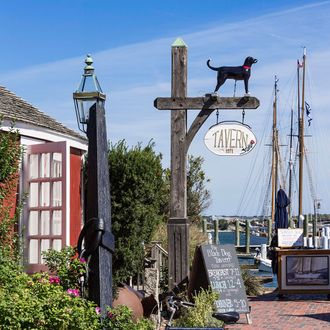 Photo: John Greim/LightRocket via Getty Images
Alan Dershowitz has been snubbed! On Martha's Vineyard, over his vague and qualified support for Donald Trump, and definitely not because he is also an abrasive man who works for bad people.
As it happens, Martha's Vineyard is where I am as well, attempting to spend most of my time in a hammock. But when news calls, I leap into action. Today's activity became searching for the law professor in order that I might snub him myself. Project Snub Alan Dershowitz (S.A.D.) involved a drive into Edgartown, also known as "going out for breakfast."
While waiting in line at Espresso Love, I was reminded that presidents Bill Clinton and Barack Obama both visited the Vineyard, and went un-snubbed. This very shop created themed muffins for Clinton and Obama when they stayed on the island.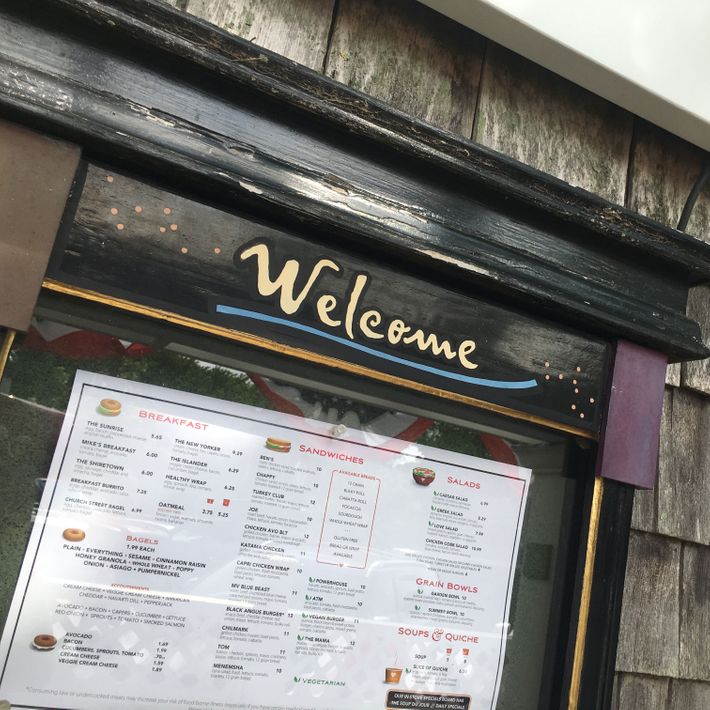 Would Dershowitz turn up, looking to ingratiate himself with the blue-state elite by buying a leftist baked good? He did not. I got my coffee and sat down to drink it on a bench down by the water, mildly dejected that there had been no snubbing.
Within a few minutes, I declared that if Dershowitz was not going to come to me, I would have to go to Dershowitz, and began wandering around. Up the street, I spotted this sign in the window of Portobello Road, a very nice gift-and-book shop.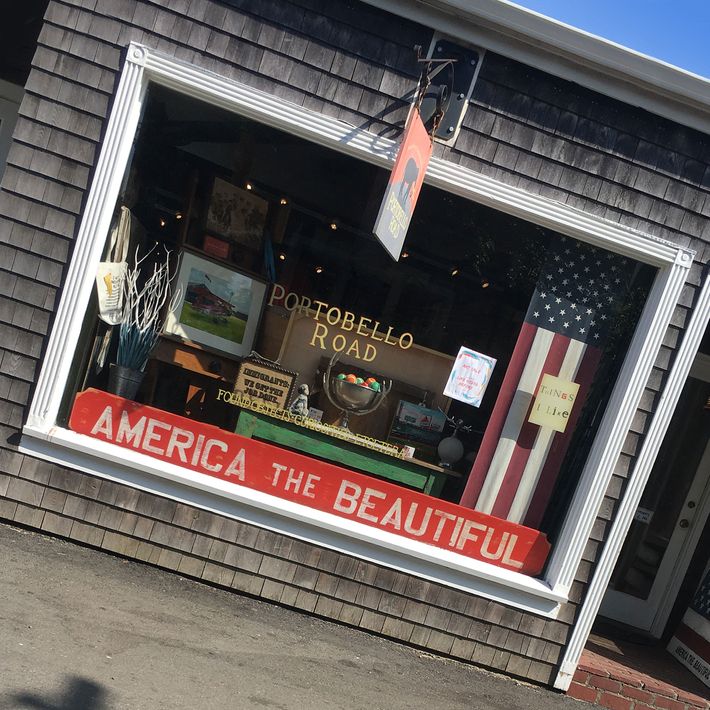 Never mind the store's British name; these people were clearly PATRIOTS. Surely they were Republican-friendly, or at least nonpartisan? I dropped in, eagerly hoping to S.A.D. But inside, there was no Dershowitz, and thus no snub. They were just celebrating the Fourth of July. I also believe them to be the absolute best store in Edgartown, which has nothing to do with the fact that they have the book I wrote on a table near the front door.
Look! A sidewalk brick sponsored by Walter Cronkite IV, grandson of the CBS anchorman. Surely the quintessential media-elite family would be good for one of those cocktail brunches that would provide a snubbing opportunity!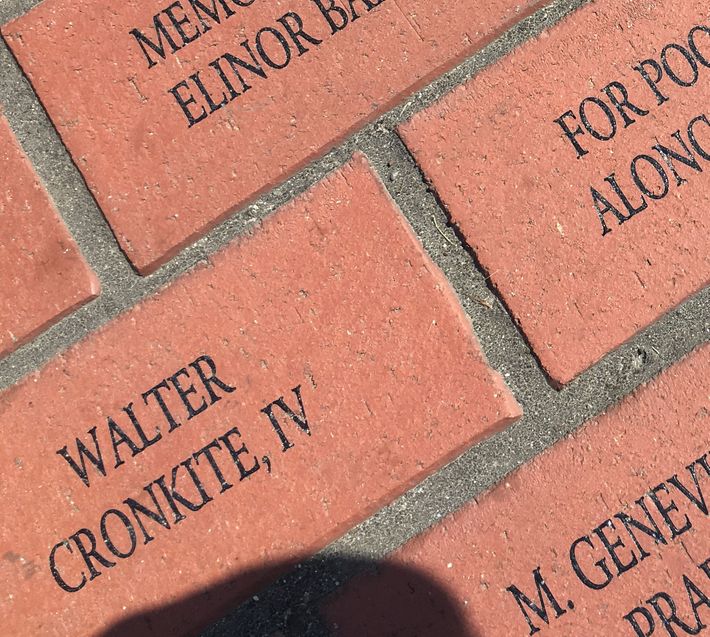 But the Cronkites slept late or something, I guess, and are nowhere to be seen. Or maybe I am the one who's been snubbed, because I didn't get invited to brunch. Hmmm.
This gives me an idea, however. The key is to stay away from the liberal media and make my way to conservative outlets, where Professor Dershowitz would presumably be likely to turn up this week. And I have found the perfect one: NRO, the National Review Online, which has its headquarters in this storefront on Dock Street…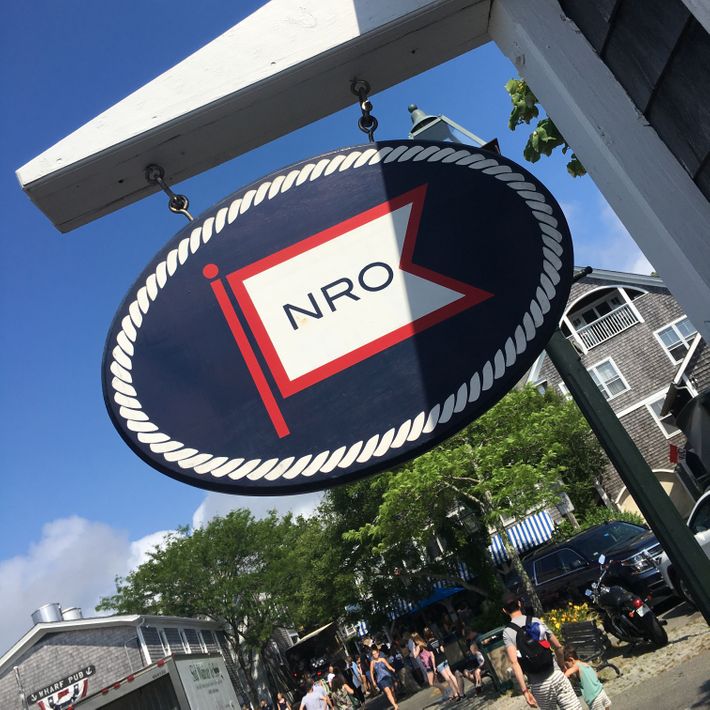 Oh. Turns out to be North River Outfitter, a different NRO. Nice preppy kids' clothes, though, if you're into that look.
This dispiriting error of taxonomy drained a lot of the energy out of Project S.A.D., and also my kid was getting tired and cranky from walking around in the heat.  Thus our morning ended without a snub, and we returned to our vacation house, where I reported our findings to my father-in-law. "Oh, I saw him a couple of years ago," he replied. "He doesn't come down here much. He's up in Chilmark."