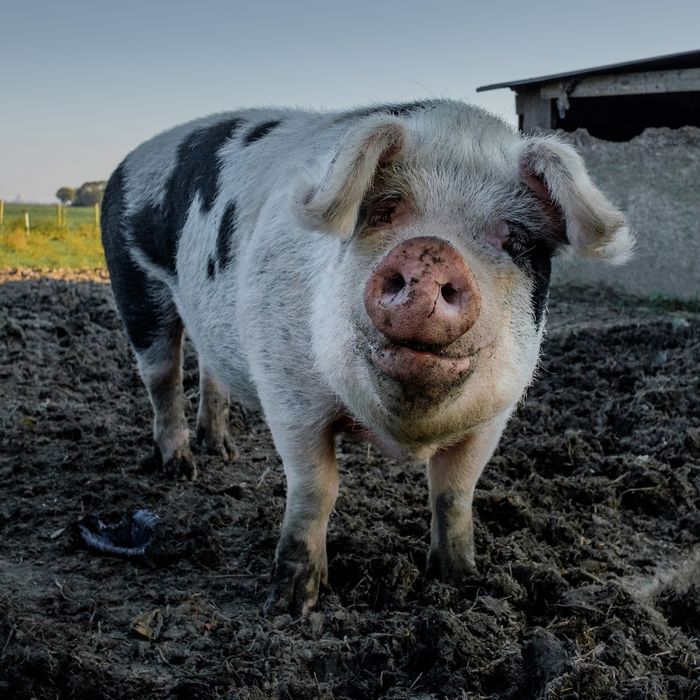 Photo: André Meyer-Vitali/Getty Images/EyeEm
It's a tale as old as time: Woman in an estranged marriage meets man in an estranged marriage; the two enjoy an 8-year-long relationship; one day, she sees him in the arms of another married woman and thus takes it upon herself to cover his home in "highly abusive slogans" written in pig's blood.
According to The Guardian, 63-year-old Lizzie Purbrick was charged with criminal damage for filling a garden sprayer with animal blood and writing phrases including "lady slut" and "Mags wet between the legs" inside the Kensington home of Lord David Prior after seeing him with the wife of another Lord. Per her story, she blasted some loud music before covering the walls of Prior with blood from pigs, an animal that the Tory Lord apparently "really liked."
Along with "big dick lord," "lady slut," and "Mags wet between the legs," Purbrick also wrote "whore" and drew a rendering of a dick on Prior's floor on May 9. While "Mags" is presumably the nickname of Prior's new lover, it is unclear whether Prior has a literal big dick or is a big dick, figuratively.
Not long after the incident, Prior's neighbor alerted the police when he saw blood seeping underneath the Lord's door, Purbrick simultaneously handed herself in.
Speaking on behalf of Purbrick, Simon Nicholls said that his client has "moved on" from the incident, which she described as "cathartic."
"This was a one-off offence caused by the breakdown of a relationship," he said.
While Purbrick may consider her former lover to be a "big dick lord," as evidenced by this bold revenge, she's the one who's got that Big Dick Energy.